Is NOT having a Website Costing You Money? Create One Yourself ! (Part 1)
Learn the basics of Website technology so you can prepare yourself to build your own website with ease.
About this event
This seminar is presented by AnewAmerica Women's Business Center's COVID 19 Business Resilience Center-East Bay, and is PART I of a 3-PART series of seminars focused on how to build your own website.
In this first seminar, you will learn basic terms and concepts such as domain name and web hosting and their relationship to your website. This knowledge will prepare you for the next seminar in the series which guides you on making a decision about which website platform you'll use and how you can build your own site with ease.
The link to the webinar will be shared once you have registered for the session.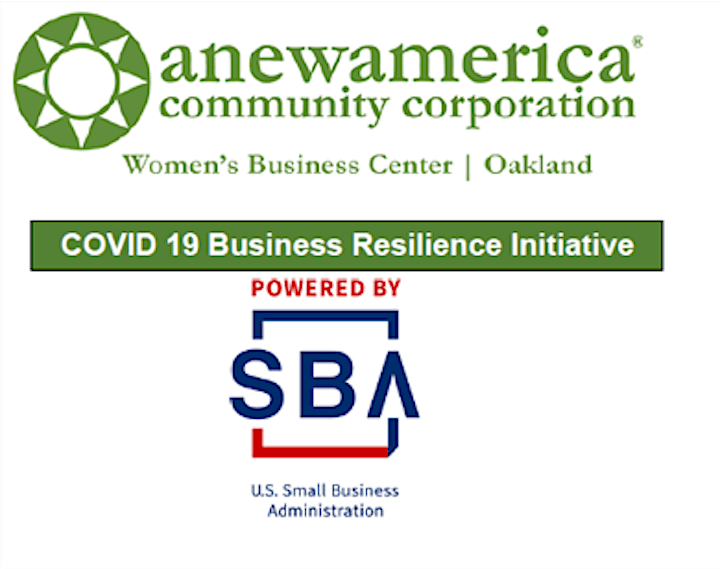 Organizer of Is NOT having a Website Costing You Money? Create One Yourself ! (Part 1)
AnewAmerica's Women's Business Center is hosted by AnewAmerica. Women's Business Centers (WBCs) represent a national network of nearly 100 educational centers throughout the United States and its territories, which are designed to assist women in starting and growing small businesses. WBCs seek to "level the playing field" for women entrepreneurs, who still face unique obstacles in the business world.

SBA's Office of Women's Business Ownership (OWBO) oversees the WBC network, which provides entrepreneurs (especially women who are economically or socially disadvantaged) comprehensive training and counseling on a variety of topics in several languages.

Our COVID 19 Response Initiative is a dedicated program to assist those businesses impacted by COVID 19 through training, counseling and workshops to help them during the crisis and to help them pivot and re-tool in order to move forward. This initiative is: Funded in part through a Cooperative Agreement with the U.S. Small Business Administration.

AnewAmerica changes lives through creating economic opportunities for targeted communities. Many women, minorities and immigrants face economic insecurity with no means to accumulate wealth. AnewAmerica leverages entrepreneurship to train and coach individuals to start their own business to support economic growth for themselves and their communities. AnewAmerica is a non-profit 501(c) (3) organization.