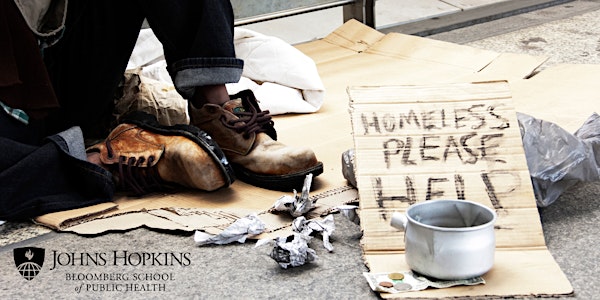 Is Housing a Health Right?
When and where
Location
Kaiser Permanente Mission Bay 1600 Owens Street 6th Floor Clinic Conference Room San Francisco, California 94158
Description
Access to affordable and dignified housing is a pervasive and growing problem in the Bay Area, affecting the region in a multitude of ways.
Join us for a multi-disciplinary discussion of how this situation affects the health of the community. Experienced panelists will engage stakeholders such as area residents, housing advocates, researchers, academics, and tech companies with the goal of developing intersectional, innovative solutions to the Bay Area's housing crisis.
Featuring:
Malea Chavez, Deputy Director of the Homeless Prenatal Program

Peter Cohen, Co-Director of Council of Community Housing Organizations
Angela Jenkins, Director of Strategic Initiatives for Northern California at Kaiser Permanente
William Soward, Executive Director of ShelterTech
Moderated by:
Keshia M. Pollack Porter, Associate Dean for Faculty and Professor at Johns Hopkins Bloomberg School of Public Health
Light fare and networking reception to follow
---
About the Panelists:
Malea L. Chavez is an attorney and a native San Franciscan born in the Mission District where she currently works as the Deputy Director of the Homeless Prenatal Program. Her commitment to social justice is expressed through a career working with monolingual Spanish-speakers and low-income communities. Prior to her current position, she has worked in various roles such as a lease consultant at the Mission Economic Development Agency (MEDA), provided legal services and commercial eviction defense for small business being displaced in the Mission District and served as a Staff Attorney at the San Francisco Superior Court for six years. She is a graduate of Arizona State University and earned her J.D. from UC Hastings College of the Law where she was a founding member of the UC Hastings Race and Poverty Law Journal.
Peter Cohen is co-director of Council of Community Housing Organizations (CCHO) and the former policy director at East Bay Housing Organizations. He is an urban geographer by training who has been involved in a variety of land use, housing policy and planning initiatives in San Francisco and other parts of the Bay Area. He has served on the boards of the San Francisco Community Land Trust and the Bay Area Greenbelt Alliance, and has been appointed to several policy task forces by the San Francisco Board of Supervisors. Peter has a master's degree from San Francisco State University where he has also occasionally lectured in the geography and urban studies departments.
Angela Jenkins has been a leader at Kaiser Permanente in Northern California for nearly 20 years serving in multiple roles such as the Director of Community Benefit Programs and the Director of Public Affairs. She currently serves as the Director of Strategic Initiatives for the region. In her role, she implements the region's Community Health Strategy, an effort to leverage Kaiser Permanente's assets to improve community health, as well as leads their innovative strategy to address homelessness.
William Soward is Executive Director at ShelterTech, a non-profit organization focuses on solving the biggest technology challenges faced by those experiencing homelessness. Since its founding in 2016, ShelterTech has installed WiFi in shelters and created a continuously updated human services directory to help underserved communities find the resources they need most. Additionally, Bill is currently CEO at Titan Seal, an early-stage company that uses the blockchain to digitally certify important documents. Previously, he served as Chief Operating Officer at Lecorpio, a leader in cloud-based (SaaS) intellectual property management software, and also as CEO of Adaptive Insights, a leader in cloud-based budgeting and planning that was acquired by WorkDay for $1.6 Billion in 2018.
---
Parking: Street parking is limited, however, paid parking is available at the garage directly across from the main entrance to the building. Garage rates are $6/hour. Click here for more information about getting to the location.