About this Event

IP 101: Boost Your Intellectual Property IQ with Vance VanDrake
Virtual Workshop
In this 101 interactive session, author and patent attorney Vance VanDrake will help you navigate and explore the integral role patents, trademarks, copyrights, and trade secrets play in value creation, securing venture capital, and acquisition. Your ability to spot opportunities and avoid landmines could be the difference between success and failure. The tactics to be discussed will be beneficial to anyone in business whose innovations depend on intellectual property.
Vance VanDrake is a patent attorney and partner at Ulmer & Berne LLP and author of the Amazon best-selling book, The Patent Game. He brings a progressive, creative, and business-centric approach to the development of intellectual property and business strategies. He is the co-founder of multiple early stage and venture-backed companies, is an active angel investor, and has worked with hundreds of startups and technologists to add over a billion dollars in value to these ventures.
Agenda
11:25 a.m. - Log In & Networking
11:30 a.m. -Networking
11:40 a.m. - Welcome
11:45 a.m. Session :101 Workshop
1:30 p.m. - Session One Wrap-up
Event Production Partners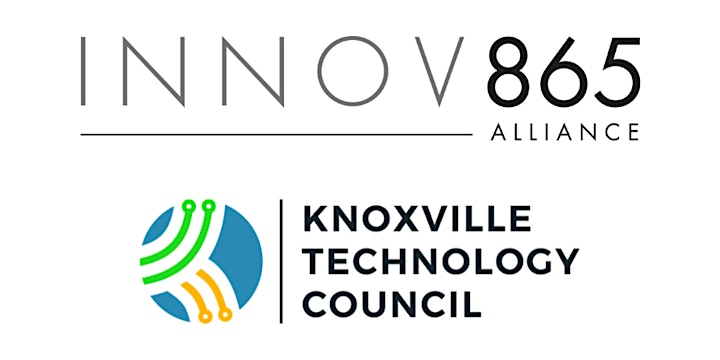 About Innov865 Alliance:
The Innov865 Alliance develops, supports, and promotes the Knoxville region's entrepreneurial ecosystem. It is a collaborative effort to celebrate and showcase Knoxville as a great place for entrepreneurs to start and grow businesses and increase access to capital. Its signature event is the annual Innov865 Week; the Alliance also coordinates other activities throughout the year, including pitch competitions, educational opportunities, and social events. Founding members of the Innov865 Alliance include the University of Tennessee Research Foundation, Oak Ridge National Laboratory, PYA, UT's Anderson Center for Entrepreneurship and Innovation, Three Roots Capital, Tennessee Valley Authority, Launch Tennessee, Knoxville Entrepreneur Center, UT Research Park at Cherokee Farm, and Bunker Labs Knoxville. To learn more, visit www.innov865.com.
About Knoxville Technology Council:
The Knoxville Technology Council connects, develops, promotes, and advocates for the technology industry in the Greater Knoxville region. We believe the technology industry is essential for our community to thrive. KTech unites the region's technology leaders and empowers businesses and entrepreneurs through networks, events, resources, and more. We are advancing Knoxville as a technology hub and center of innovation. Visit www.knoxtech.org to connect and learn more!