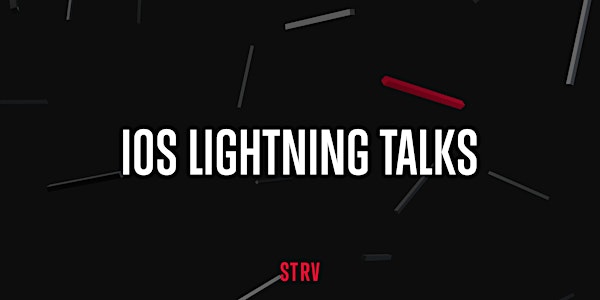 When and where
Location
STRV 23 Rohanské nábřeží 7th floor 186 00 Prague Czechia
Description
The STRV iOS crew is back and we'd love to invite you to our autumn iOS meetup.
This time, the talks will be short, sweet and plentiful!
Instead of two big talks, we'll have a number of lightning talks on various iOS-related topics.
The talks will be presented by speakers from STRV, Ackee, The FUNTASTY, SYNETECH, Porsche AG, and Industrial Binaries.
Come and hear the story of a successful transformation from QA to iOS developer.
Learn how Ackee does open source.
Get to know the Japanese iOS community.
Have some fun with maps.
See how 3D photos are made with the power of Swift.
Get a sneak peek of the latest advances in haptics on iOS.
See how DuckDuckGo can help developers code.
Learn SwiftUI in 5 minutes.
…and more!
Let's geek out with iOS, drink some beers, network and most of all have fun!
Program:
- Ackee's coming out (Jan Mísař, Ackee)
- DCI state of mind (Martina Stremeňová, STRV)
- DuckDuckGo for developers (Yang Lee, STRV)
- From QA to iOS (Nick Beresnev, STRV)
- Fun with maps (Jan Pacek, STRV)
- Hacking your way into App Store (Daniel Rutkovský, SYNETECH)
- Haptics (Ramzi Jiryes, STRV)
- iOS developers community in Tokyo (Yoshikuni Kato, STRV)
- Things you shouldn't ask Tim Cook (Vojta Šťavík, Industrial Binaries)
- Stereophoto (Jan Zimandl, STRV)
- SwiftUI in 5 minutes (Jan Kaltoun, STRV)

- Mobile Secrets (Cyril Cermak, Porsche AG)
- TBD (Matěj Jirásek, The FUNTASTY)
Doors open at 6 PM and we'll be kicking the meetup off promptly at 6:30 PM. Guests are welcome to hang around for further networking at Scrollbar after the presentations until 10 PM.
STRV will be taking photos at this event. These images may be published on STRV's Facebook Page. If you would prefer not to be photographed, please speak to Barbora - Head of HR at STRV (+420602589501). If you would like us to delete your images, please email us at careers@strv.com at any time.