Description

You are invited to join the building community for an introduction to WELL. The Introduction to the WELL Building Standard presentation provides an overview of the WELL Building Standard ideology, structure, and certification process. The medical basis for the concept categories is introduced along with design and construction strategies to create healthy buildings. The time has come to elevate human health and comfort to the forefront of building practices and reinvent buildings that are not only better for the planet—but also for people. This presentation will introduce how to do this using the WELL Building Standard as the framework.
Objectives
Articulate the financial, societal, and environmental benefits of WELL certification

Identify the role of the International Well Building Institute and the WELL Building Standard

Recognize the structure of the WELL Building Standard

Explain the 7 concepts of the WELL Building standard, the strategies to achieve them, and the health impacts they address

Summarize the certification process of the WELL Building Standard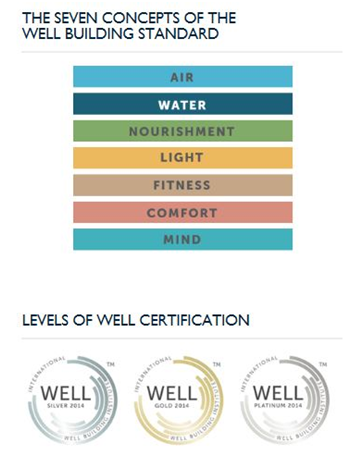 If you are interested in having this session count towards your LEED credential, please self-report at USGBC.org and use GBCI: 0920003583 when referring to the session.