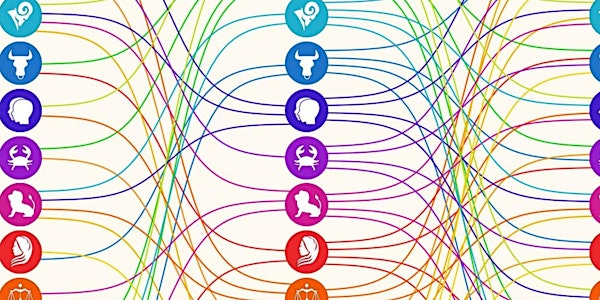 Introduction to Tableau visualization software: Early Bird Registration
Description
Introduction to Tableau visualization software: Early Bird Registration is an opportunity to register early, and at a discount, for a 5-session online webinar that teaches the basics of using Tableau visualization software. This webinar series will be conducted live and online on (mostly) consecutive Fridays during the summer of 2019, from 11:30 AM EDT to 1:00 PM EDT, on July 19th, August 2nd, 9th, 16th and 23rd. The discounted early registration period ends on Wednesday, July 3rd at 11:59 PM EDT. The early registration cost, available to anyone, is USD $100.
Anyone who registers for this event is also automatically enrolled in Lifetime "On-Demand" 31 Data Analytics and Research Methods Courses at no additional cost. You get dozens of permanent research methods / SEM / data analytics courses, mostly taught using R open source software, on Udemy. You own these courses forever. All materials and software is included. These 31 courses will be made available to you within 24 hours of registering for this Tableau webinar. You do not need to additionally register for the Lifetime "On-Demand" 31 Data Analytics and Research Methods Courses event.
This online webinar series will be conducted by Dr. Geoffrey Hubona, a 25-year veteran of teaching and research at multiple major research universities in the United States. Dr. Hubona is currently an Associate Professor of MIS at Texas A&M International University (TAMIU). Dr. Hubona teaches the use of Tableau software in the following for-credit courses at TAMIU: (1) Business Data Visualization; and (2) Business Decision Modeling. He also teaches other graduate business analytics courses at TAMIU, including: (1) Advanced Programming using R; and (2) Data Mining and Business Analytics.
The 5-session Tableau webinar series is targeted for academic students and faculty and other professionals who wish to learn how to use Tableau, arguably the most popular professional data analytics visualization software tool available today. The webinar sessions will be taught in a "hands-on" fashion with the instructor demonstrating the use of Tableau on the live broadcasts. The live demos will enable you to "hit the deck running," creating your own complex visualizations ("vizzes") and dashboards with your own data.
Everything is provided in the webinar series at no additional cost: the software (Tableau Public); the data; and all slides and other teaching materials used in the webinar series. In addition, each of the five 90-minute live webinar sessions will be recorded in high quality audio and video .mp4 files, and these permanent recordings will be made available for download to each webinar series attendee at no additional cost.
The webinar series is an introduction to the use Tableau software. The "hands-on" topics to be covered include: Navigating the Tableau Controls; Connecting to Data; Creating a Bar Chart; Time Series, Aggregation and Filters; Maps, Scatterplots, and Dashboards with interactive filters and highlighting; Joining and Blending Data; Table Calculations; Advanced Dashboard Features; Storytelling; and others. These Tableau topics will be illustrated by creating various visualizations, and dashboards with instructor-supplied data. All completed visualizations and dashboards will be available for participant download.
The colorful Tableau visualization that you see at the top of this page is one of many available on the Internet here. (Click top-left on 'Gallery' to see more Tableau visualizations.) This colorful and interactive Find your Zodiac Match visualization takes a look at the zodiac signs. You can explore the visualization by birthday, by zodiac sign, or by zodiac wheel to find out which signs you are most compatible with.

Through July 3rd, we are offering a discounted registration opportunity for everyone. Anyone may register for an early bird registration fee of $100 total. All software and teaching materials are included. The live online sessions will be conducted using GoToWebinar which is also free for use by the attendees. Registration for the Tableau webinar automatically includes registration in Lifetime "On-Demand" 31 Data Analytics and Research Methods Courses at no additional cost.
Please note that we require a valid email address at registration so that we can communicate with you. We do not share your email address with any other party.
Refund Information: Upon request, the event organizer (Dr. Hubona) will process a full refund (less $5 for processing) by postal mail until midnight on July 3rd, the end of early registration. Refunds will not be processed if you have already registered for some, or all, of the additional 31 data analytics and research methods courses on Udemy.
Thank you very much for participating !
Best, Geoffrey Hubona, Ph.D.