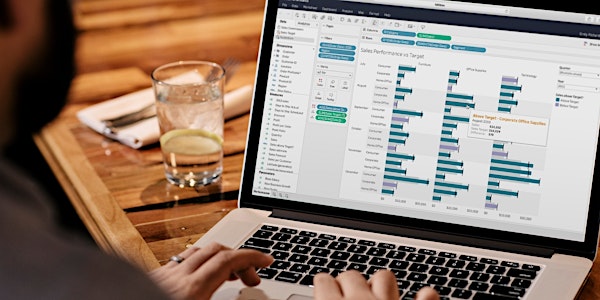 Introduction to Tableau Desktop by Tableau Magic
Description
This online one-day instructor-led Introduction to Tableau Desktop is hosted by Toan Hoang of Tableau Magic. This session assumes no prior technical knowledge, but for those with a desire to take step towards Data Visualisation and Analytics with Tableau.

We will cover the following topics:
➢ Business Intelligence
➢ Tableau Desktop Interface and Concepts
➢ Answering Questions with Tableau through Visual Analytics
➢ Understanding and leveraging Calculations
➢ Creating Interactive Dashboards

The sessions will consist of:
➢ Six hours of training
➢ A combination of theory and practice
➢ Theory over slides
➢ Follow along with practice
➢ Individual exercises
➢ Question and answers

We guarantee that you will walk away very a good understanding of Tableau as well as practical experience that you can apply to your job.