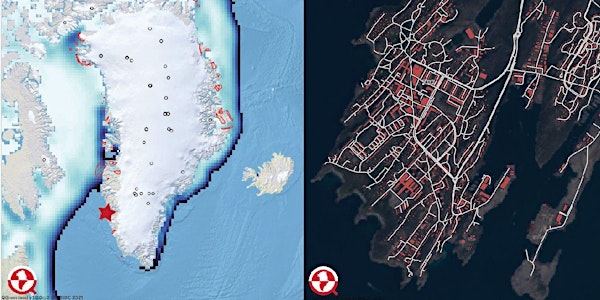 Introduction to QGreenland for Experienced QGIS Users
Learn about the free and open-source QGreenland geospatial data package and how to use it to explore Greenland in QGIS.
About this event
QGreenland is a free mapping tool to support interdisciplinary Greenland-focused research, teaching, decision making, and collaboration. In this workshop designed for experienced GIS/QGIS users*, participants will:
Learn about the QGreenland geospatial data package and what is included in it
Explore and analyze QGreenland data layers using the free and open-source QGIS software
Learn how to edit layers, create new ones, and import your own data layers into your QGreenland project
Learn how to use QGIS plugins for tasks like importing GPS data points into your QGreenland project
Explore QGreenland on GitHub
Create a map for print or publication
*Please note that this is NOT an advanced QGIS workshop, but rather an introductory QGreenland workshop that assumes familiarity of and previous experience with QGIS. If you are new to GIS or QGIS, we encourage you to register instead for the Introduction to QGreenland - Workshop for QGIS Beginners happening on October 18, 2021.