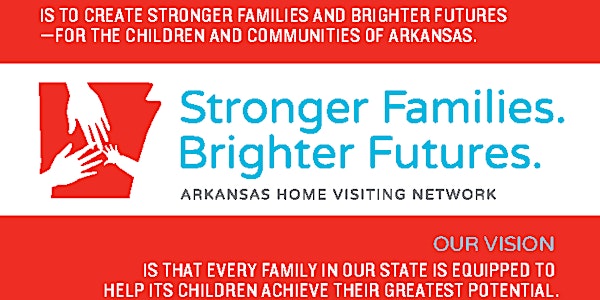 Introduction to MIECHV trainings
When and where
Location
Tues&Th@Plaza West; Wed@UAMS Institute on Aging Tues&Th@415 North McKinley St;Wed@6th & Cedar Tues&Th@ #610 on Tues/Th; Wed@UAMS IoA Rm 119 Little Rock, AR 72205
Description
Please register each new staff member for ASQ-3 and ASQ:SE-2 training, Family Map training, and MIECHV Overview+ETO training, at least a week before the class date. Near the end of the registration process, you may indicate whether you are new to the class or a Refresher.
Tuesday ASQ training and Thursday MIECHV Overview+ETO training are 8:30 to 3:30 in Suite 610 at the Plaza West building, 415 McKinley St. in Little Rock Those registered for Family Map training will receive an email with directions to UAMS campus location.
Participants should bring both manuals to ASQ training; a printed ETO manual may be helpful for MIECHV Overview+ETO training.
Lunch is on your own.
Please contact the Organizer directly if you are unable to attend, even if on short notice.
NOTE that this training may be cancelled if too few people register, so please send an email to me at ssfitts@uams.edu when you (expect to) hire new staff OR if you have difficulty with online registration.