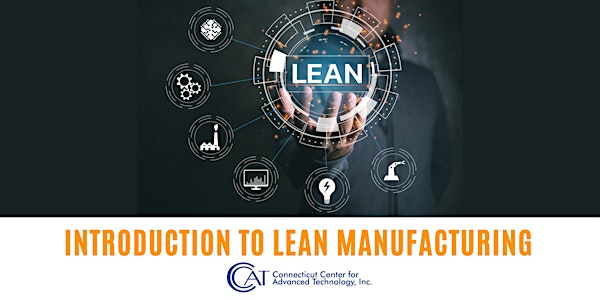 Introduction to Lean Manufacturing Overview (In-Person)
CCAT will be hosting an in-person Introduction to Lean Manufacturing Overview Training
When and where
Location
Connecticut Center for Advanced Technology 222 Pitkin Street #STE 101 East Hartford, CT 06108
About this event
This registration link is to attend this training class in-person.
CCAT will be hosting an in-person Introduction to Lean Manufacturing Overview Training to be held at our corporate headquarters, located at 222 Pitkin Street, East Hartford, CT.
This overview training class is designed for those with little or no background in Lean Manufacturing and for people who need to refresh their knowledge of Lean principles.
A range of important Lean topics will be covered during this session, including:
• Key principles of Lean
• Examples of value added and non-value added activities
• Automation
• Process analysis
• Value stream mapping
• 5S's (Sort, Straighten, Shine, Standardize, and Sustain)
• Important elements of work cell design
• Components of standard work
• Mistake Proofing (Poka-Yoke)
• Reducing setup times using SMED principles ("Single-minute exchange of dies")
• Basic Kanban principles
Real-life examples will be used to enhance and reinforce learning.
Trainer: Paul Barrow
Registration is free but space is limited.
CCAT is located at 222 Pitkin Street, East Hartford, CT. CCAT follows all current CDC, State of Connecticut and Town of East Hartford, CT COVID protocols and masks are required.