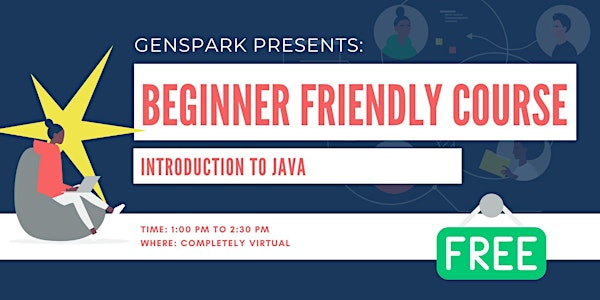 Introduction to Java & Beginner Friendly Course
Join GenSpark on for a BEGINNER friendly Introduction to Java Course! Completely virtual & absolutely FREE!
About this event
During this Introduction to Java Course, you'll gain hands-on experience from our GenSpark Instructors, who will be going over these key elements: fields, methods, classes, & objects!
GenSpark is passionate about bridging the gap in the IT workforce . We are thoroughly invested in the success of our clients, and in facilitating opportunities for GenSparkers. We're looking forward to bringing you all this FREE introduction to Java course. See you there!