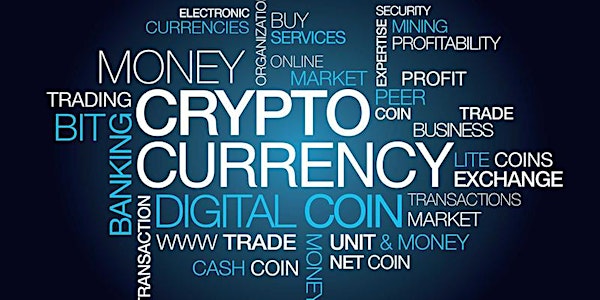 Introduction to ICOs
When and where
Location
Dentons 1221 6th Avenue New York, NY 10020
Description
Sponsored by Dentons Venture Technology, The Startup Station presents:

INTRODUCTION TO INITIAL COIN OFFERINGS (ICOs) - The Business and Financial Perspective
No prior finance experience is necessary. Powerpoint materials and a class video recording (available for 72 hours after the class date) will be provided.

The class may be attended virtually.
Explainer video: https://youtu.be/LzbOZvb0TYU

AGENDA:

Welcome: 5:45 pm - 6:00 pm

What is an ICO? ICO Landscape. IPO vs. ICO vs. traditional equity raise. Types of tokens. Smart contracts: 6:00 pm - 6:30 pm

Overview of legal issues surrounding ICOs - Presented by Dentons: 6:30 - 6:45 pm

Tax treament of cryptocurrencies - Presented by Capital Protection Alliance Inc: 6:45 - 7:00 pm
Break: 7:00 - 7:15 pm

The concept of Money and what makes a digital token Money? How to launch an ICO and how much does it cost? 7:15 - 7:30 pm

How do investors make money? How to value an ICO? What makes an ICO attractive? 7:30 - 8:00 pm

Networking: 8:00 - 8:30 pm
Billions of dollars have been raised via ICOs in the past year, so what exactly is it? How can a company issue its own currency and how can this currency have value? How is this method of fundraising different from a traditional equity raise and an IPO? What makes an ICO more valuable and how do investors make money? What are the tax and legal issues surrounding cryptocurrencies?

This will class give a comprehensive overview of all these issues, a roadmap for how to issue your own ICO and if you are an investor, how to think about valuing a cryptocurrency.

Presenter: Victoria Yampolsky, CFA

Founder of the Startup Station Meetup
More info: www.thestartupstation.com, www.startupstationconsulting.com, https://www.meetup.com/The-Startup-Station/
Additional presenters:
Charles (CJ) Gelinas - Partner at Dentons
Kathryn Keen - Associate at Dentons
About Dentons Venture Technology:
Operating as a boutique within Dentons, the world's largest law firm, Dentons Venture Technology runs with hard-charging tech entrepreneurs to drive growth through strategic business, finance and legal advice from Silicon Valley and New York to London, Berlin, Hong Kong and beyond. Learn more at dentonsventurebeyond.com.
Maria Golod, CPA, Founder of Capital Pro Alliance
About Capital Pro Alliance:
Capital Protection Alliance Inc is a leading boutique CPA firm specializing in tax planning, preparation, and resolution. We provide tax support to individuals, families, start-ups, privately held companies, and trusts.
FAQs
How can I contact the organizer with any questions?
Contact Victoria at victoria@thestartupstation.com for any questions.