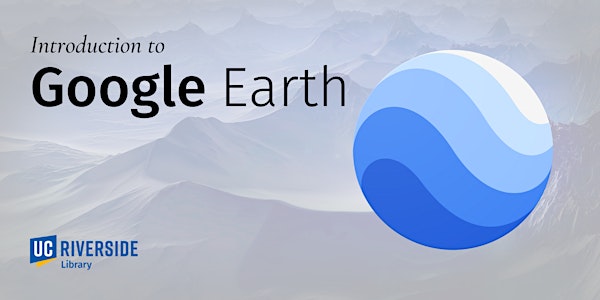 Introduction to Google Earth
An overview of Google Earth, including Pro, Engine, and Studio.
About this event
Geospatial Series
Google provides a variety of geospatial tools (some very familiar, some less so) that enable us to query, explore and create maps. In this workshop we'll look at several versions of Google Earth along with resources for learning more about them: Google Earth (on web and on mobile), Google Earth Pro (on desktop), Google Earth Engine, and Google Earth Studio.
Complete List of UCR Library Events - All UCR community members are welcome to attend. Make sure to register with your UCR email. Zoom link will be emailed to registered participants. Participants are expected to follow and uphold UC Riverside's Principles of Community.