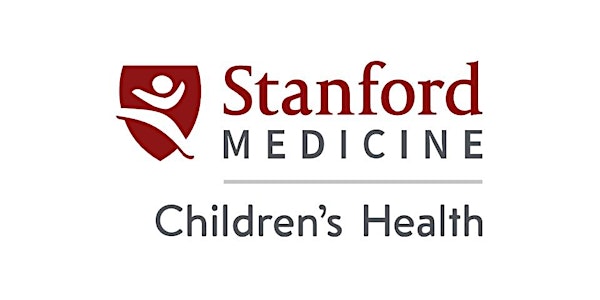 Introduction to Evidence-Based Practice (Oct 26, 2022)
Live * Venue: 4700 Bohannon Drive Menlo Park, CA-(HC)
When and where
Location
Stanford Medicine Children's Health 4700 Bohannon Drive Menlo Park, CA 94025
About this event
Introduction to Evidence-Based Practice
DESCRIPTION
The Department of Nursing Research and Evidence-Based Practice (EBP) presents a 4-hour workshop focused on learning the fundamentals of evidence-based practice. Using the Stanford Children's Health EBP Model, you will learn an overview of the EBP process and how to apply it to a clinical situation. Our instructors will provide you the knowledge, tools and skills needed for you to conduct an EBP initiative. The workshop involves both didactic and interactive sessions using an exemplar to guide the participants through the EBP process.
OBJECTIVES
Upon completion of the course, the participant will be able to:
Describe the difference between Research, EBP, and Quality Improvement
Describe the Stanford Children's Health EBP model
Understand the necessary workflow to complete an EBP project
Identify types of research studies and their corresponding level of evidence rating
Describe attributes of valid and reliable research studies.
Complete the Quantitative and Qualitative Appraisal tool using the article provided.
Describe different forms of dissemination.
Identify the necessary components of an EBP presentation.
CONTINUING EDUCATION
This continuing education (CE) course is offered through Lucile Packard Children's Hospital at Stanford by the Center for Professional Excellence and Inquiry (CPEI). Provider approved by the California Board of Registered Nursing, Provider Number 9713.
Center for Professional Excellence and Inquiry is accredited as provider of nursing continuing professional development by the American Nurses Credentialing Center's Commission on Accreditation (ANCC).
Number of BRN Contact Hours: 3.40 hours
Number of ANCC Contact Hours: 3.40 hours
TARGET AUDIENCE
For 2022, we are accepting registrations from the following individuals to attend the Introduction to EBP Course: SCH leaders (APCM to ACNO) CPE&I Team Members, NSG Research and EBP Council Members, AAP Fellows and limited PCS leaders. If you are not someone from one of these groups please reach out to Kim Pyke-Grimm at KPykeGrimm@stanfordchildrens.org or Raji Koppolu at RKoppolu@stanfordchildrens.org.
REGISTRATION and FEES
Stanford Children's Health Registered Nurses = FREE with RN continuing education (CE) credits
Other Stanford Children's Health employees = FREE
Exclusively offered to Stanford Medicine Children's Health employees. For employment verification, please register using your stanfordchildrens.org work email and SCH employee ID number.
CHANGES ON REGISTRATION
View and manage your registration by logging in to EventBrite.
Cancellation: Submit your request at least 3 business days before the class starts.
Transfers: Cancel the original registration and sign up for the new class/session.
Waitlist: Order of approval on a first-come, first-served basis.
CPE&I Cancellation: Schedules, venues and details are subject to change and cancellation. Registered participants will be provided with as much advance notice as possible if this should occur.
CONTACT US
For registration assistance and inquiries about the classes we offer, email us at CPEILearning@stanfordchildrens.org.