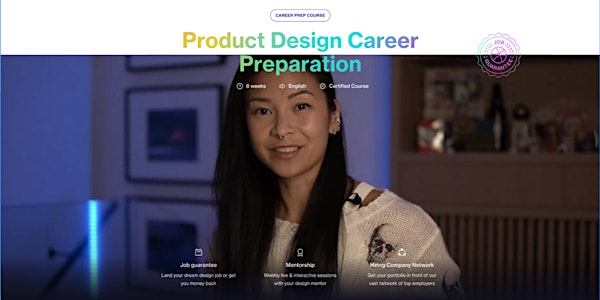 Introduction to Dribbble's 8-week Product Design Career Prep Course!
Join Dribbble and Helen Tran for an interactive hour free info sesand get a taste of what you will learn in Dribbble's 8-week career course.
About this event
Free Introduction to Dribble's 8-week Product Design Career Preparation Course
February 22nd, 9:00AM – 10:00AM (PST) • Limited Seating
Kickstart your product design career with live mentorship today
Join Helen Tran and Dribbble for an hour free webinar and get a taste of what you will learn in Dribbble's 8-week Product Design Career Preparation course, next cohort starting March 20, 2023! Helen will give you a sneak peak of what sort of project you will complete and add to your portfolio during the course, and a member's of Dribbble education team will be there to answer your questions about students in course experience.
Got questions? Book a call with our Admissions team!
Here's a bit about the course...
Are you a recent graduate looking for your first product design role? Or are you re-entering the job market feeling uncertain? This Product Design Career Preparation course is for you; get paired with an expert career coach to handhold you into the next step in your career.
Joining one of the fastest-growing career tracks comes with a steep learning curve and the Design interview process is just one of many humps to overcome. Having to build and showcase a portfolio is definitely not something which comes natural to many people.
This course teaches students how to handle the process of finding your next position as a Product Designer. You'll learn how to approach the job hunting process from defining what type of position is best to you, to choosing which pieces to place in your portfolio, you'll learn where find jobs and how to stand out in your application, understand to how to ace the interview process, become a pro at negotiating, and how to be successful in the first few months of your job.
The first few steps of your next career move can feel uncertain but it doesn't have to be. You will finish this course feeling more confident about finding your next position and feeling excited about what's to come.
Not sure is you're ready to sign up just yet? Come to this information session to learn more about the course and ask your burning course questions!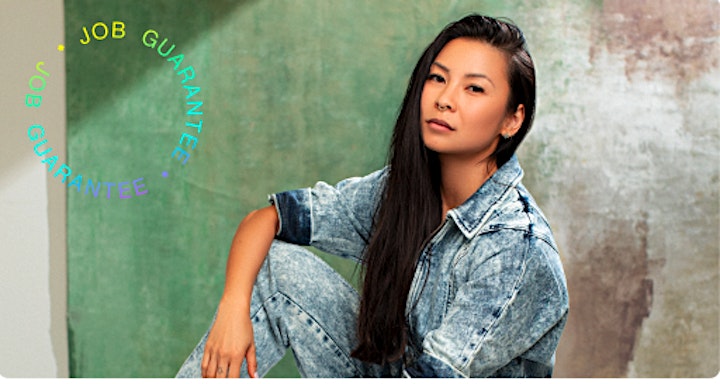 About Helen Tran
Helen Tran has been a designer for over fourteen years working on projects spanning all areas of design from print to product, specializing in "zero-to-one" type projects. She has designed, managed, taught design, and consulted product teams over the span of her career about everything from design to building UX organizations. She was recently focused on her start-up which raised Dr. Evil level of money (kind of). When she's not working, she's still probably trying to work in some way and claiming it's a hobby. She lives around the world with her lizard Omelette.
About Dribbble
Dribbble is the go-to resource for discovering and connecting with designers and creative talent around the globe. Dribbble helps some of the world's best design-forward companies get exposure for their design teams and to help them hire expert creatives.