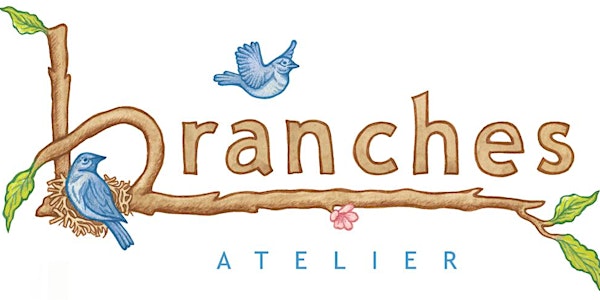 Introduction to Creating Online Extracurriculars -Wednesday 7/1/20 6:30pm
Introduction to Creating Online Extracurriculars A Hands-On and Virtual Workshop Wednesday, July 1st 6:30pm to 8:00pm $30
About this event
Presented by Franceska Schifrin In this workshop we will discuss how to use extracurricular activities at home, to create a base for children learning to use materials, develop self-confidence, and expand and extend the classroom curriculum. We will include numerous hands-on and how – to demonstrations that can be done with simple materials from the home.
These are some of the topics this workshop will cover:
• What are extracurricular activities?
• Why is it important for children to have fun?
• How can extracurricular activities develop independence and self-confidence?
• How can extracurriculars expand social and emotional awareness?
• How can these activities encourage dialogue and understanding of environmental responsibilities?
• How can extracurricular activities become a bridge between home and school in this time of Covid-19?
• What is the role of the parent in the extracurricular experience?
• Numerous how -to demonstrations that can be presented virtually to children.
• A materials list for educators to consider.
About the presenter:
Franceska Schifrin is a lifelong painter, student of natural sciences, education and social justice. After studying at the School of Visual Arts in New York City, her international career took her to multiple places where she also worked with children and their families – refugee camps in Bosnia during the wars, orphanages in Haiti, Lakota reservations in South Dakota and Cuban villages, to name but a few. Franceska has always been dedicated to children, during her time in the East Village of NYC she made sure she had a shelf of early reader books for the local children who treated her apartment like an after school center. During the Balkan wars, she used her knowledge of visual arts and human compassion to share therapeutic art with the children in refugee camps. Deeply involved with Haiti since 1985, she has spent years working there with children in a multitude of ways. Franceska is the mother of 2 children and has a personal passion for helping multi-race families and their children navigate their paths. Her experiences with adoption have made her a constant student of the subject, studying family dynamics and child development from all angles. Her introduction to Reggio Emilia began with her 20-year-old son's preschool in Cambridge, MA. She chose the school because it fit so well her concepts of care and respect of children. She was raised by educators, artists, and anthropologists. Franceska's formal training in ECE has been at UCLA. She has taught school for over eleven years, including six as a lead teacher and assistant director at a Jewish preschool in Venice, California and three years with Branches Atelier.