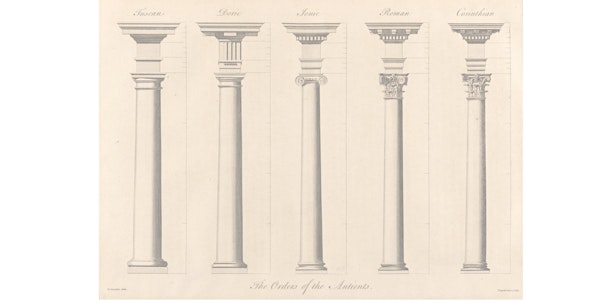 Multiple dates
Introduction to Classical Architecture
Join Architect Pablo Alvarez Funes for a 1-hour online Introduction to Classical Architecture, followed by interactive Q&A
By Classic Planning Institute
Date and time
January 11 · 11:30am - September 20 · 12:30pm PST
About this event
What we widely understand by Classical Architecture is the result of a process that was initiated in Ancient Greece, continued by Ancient Rome, refined in Italy and Western Europe during 15th and 16th Centuries, exported over the world and rethought and redeveloped since then until the present. Classical Architecture is one of the most important architectural features created by Europe and one of the most beautiful architectural legacies of Humankind.
Despite having been originated as a response to weather and material conditions in Ancient Greece, the Roman Empire established its universal vocation and calling. The principles originated in the West Ancient Mediterranean expanded beyonds its limits and proved to be extremely resilient and adaptive to different conditions, not only climatic and material but also cultural. The purely Pagan Architecture was Christianized and then secularised to represent the institutions of the Modern Estates (from Palaces to Train Stations, from Townhouses to Stadiums) as well as the Post Medieval and Industrial City. Most of our cities have strong links to classical architecture, making them part of our heritage and should be preserved as exemplars and references of beauty beyond other mundane considerations.
Orders play an essential Role in Classical Architecture and determine the character of a building, however classical Architecture is more than columns, entablatures or pediments. Classical Architecture is an ideal of harmonic life that brings a conceptual order over the chaos and creates places of beauty and calm where the human being can thrive.
This 1-hour presentation will introduce you to Classical Architecture, through a glimpse on its principles, rules, and brief history.