Description
SQL Saturday Charlotte and the Charlotte BI Group is pleased to offer this full day workshop with Jen Underwood.
Introduction to Advanced Analytics
Quantifying business situations for forecasting and analytical modeling is an art and a science. This fast-paced course, with optional hands-on exercise participation, introduces and walks through a collection of descriptive, predictive and prescriptive techniques across the entire advanced analytics lifecycle.
Participants will gain an understanding of when to choose specific analytic techniques, algorithms and popular tools used today to solve common business problems. We will also dive into the critical importance of data preparation and sampling. Topics include quantifying business situations for analytical modeling, what-if analysis, data mining, machine learning, optimization and simulation. After learning how to effectively develop models, we will cover evaluating models and embedding intelligent analytics into smart reports, dashboards and applications to deliver actionable insight.
This course is designed for data analysts, business analysts, advanced Excel users and business intelligence developers that want to expand their knowledge and skill sets in the growing, high-demand field of advanced analytics.
Learning Objectives:
Advanced Analytics Techniques and Tools

Descriptive Analytics Fundamentals

Predictive Analytics and Data Mining

Business Modeling for Prescriptive Analytics

Embedding Analytics into the Business
About Jen Underwood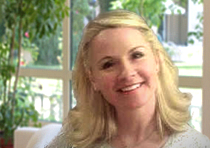 Jen Underwood, founder of Impact Analytix, LLC, has 20 years of experience in "hands-on" development of data warehouses, hybrid data integration, reporting, dashboards, and predictive analytics. In addition to keeping a constant pulse on the analytics market, she has held product management roles on the Microsoft SQL Server and Power BI teams. Jen also was honored to be a former Tableau Zen Master. Today she provides analytics, market intelligence and product management support services for a wide variety of clients, financial investment groups, research firms and cloud SaaS/software companies.
Jen has a Bachelor of Business Administration – Marketing, Cum Laude from the University of Wisconsin, Milwaukee and a post-graduate certificate in Computer Science – Data Mining from the University of California, San Diego.