Let your stresses go. Remove distractions. Relax and find joy. Join this restorative 90-minute guided workshop exploring tea and meditation.
About this Event
Come join us as we enjoy tea and claim a little restorative meditation time for ourselves with Suzette Hammond, owner of BeingTea.
If you've ever felt soothed by the warmth of a cup of tea, you have felt the power of what tea can do for your well-being. In this workshop, learn how meditating with tea calms the mind, grounds the body, and connects us to our senses. We'll explore what a tea meditation practice looks like, discussing details like setting up a space at home, scheduling, items you may wish to use, and appropriate teas to consider.
This workshop includes lecture and guided exercises with tea, as well as an opportunity for group sharing and questions. You are welcome to bring your own teas to practice or you may opt to order this workshop + tea kit combo (see below for details). Email instruction and set-up is provided for everyone.
The workshop is 90-minutes.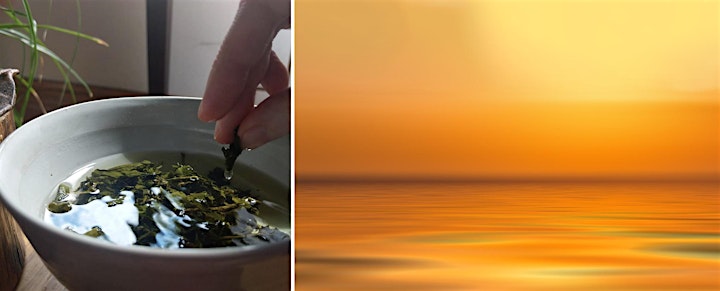 TICKET OPTIONS:
OPTION #1: WORKSHOP ONLY ($10), includes:
Access to the 90-minute virtual workshop (you supply your own loose leaf teas).
Note: Deadline to enroll with OPTION #1 is 4/10/21, or earlier, if maximum class capacity is reached.
OPTION #2: WORKSHOP + TEA KIT ($35), includes:
Access to the 90-minute virtual workshop.
(4) loose leaf tea samples—a curated tea kit with four seasonal tea samples, selected specifically for using in this practice during the springtime.
Direct shipping to your home.
Note: Deadline to enroll with OPTION #2 is 3/29/21 (to allow for sufficient shipping time) or earlier, if maximum class capacity is reached.
Access to the online workshop is granted to the ticket buyer and gives access for the workshop log-in from a single location.
Tickets for this virtual experience are limited. Please be aware that maximum class capacity may be reached prior to the deadline dates. Register now to guarantee participation. A sell-out is expected.
Although this virtual class is open to tea enthusiasts nationwide, please note this class will be taking place at 1:00PM EST and will be conducted in English. International shipping is not available for this event. Please refer to the FAQs below for additional information.
This virtual class is presented by the Coffee & Tea Newsletter and BeingTea.
About the Presenter: Suzette Hammond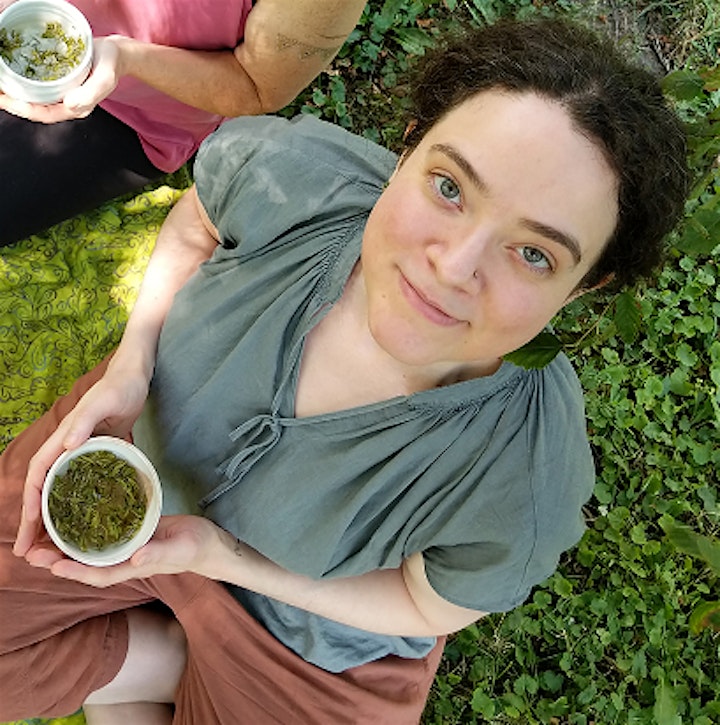 Suzette Hammond is a tea educator, professional skills trainer, and tea spiritual practitioner. Since 2003, she has been working with leading tea companies, trade organizations and non-profits across the US.
She is the founder of Being Tea - an education-focused business offering customized workshops and interactive online learning, as well as a teacher training program. Her teaching style centers on experiential sensory learning, addressing accessibility issues, and promoting psychologically sensitive teaching methods. Suzette is also a certified trauma informed yoga and meditation teacher, and has been teaching tea meditation since 2010, bringing together two deeply therapeutic physical studies and philosophical traditions.
Suzette was honored for her dedication to tea education through Being Tea with a World Tea Award for Best Educator. You can connect with her on BeingTea.com.
Photos courtesy of BeingTea.

FAQs:
What is included in the ticket price? All tickets include access to the 90-minute tea and meditation workshop. An additional ticket type (combo of workshop and tea kit) is available, quantity is limited.
I purchased the ticket option that included the tea kit. How will the tea kit package be shipped to me and when can i expect it? The tea kit will be shipped to the mailing address provided at the time of the ticket purchase and will arrive 1-3 days prior to the event.
Where do you ship to? We can ship nationwide. No international shipping at this time.
Can you ship to a PO Box? No. To guarantee on-time delivery, shipments can be made to home addresses only.
How do I join the online event? Prior to the online event taking place, you will receive a number of emails reminding you of the date and time. Within these emails will also be a link to the Online Event Page which has the ZOOM video conferencing link to join. The link will become active 5 minutes before the event.
Can I ask questions during the online event? Yes! We encourage you to ask questions but please do so using the chat feature. This will ensure we avoid people talking over each other and all questions can be answered.
How will you ensure the online event is a safe environment? We ask that all participants be polite and courteous. Starfish Junction and its sponsors/partners reserve the right to remove any participant from the video conference that is disruptive or behaving inappropriately with no refund offered.
Do I need to download special software or an app to participate in the video conference? The online event will be conducted via the video conferencing platform, ZOOM. You should be able to click the link provided and access the video conference in any web browser from a desktop computer or laptop. Before joining a Zoom meeting on a computer or mobile device, you can download the Zoom app. Otherwise, you will be prompted to download and install Zoom when you click a join link.
Can I take part in the online event by phone only? No, attendees must join from the link on the online event page.
What happens if I lose internet connection during the online event? If you lose internet connection and leave the video conference, simply click the link again to re-join.
Can you help me with my technical difficulties accessing the video conference? Yes, please email help@starfishjunction.com. It is important for you to try accessing the video conference before the day of the online event so we can fully assist you as we have some limitations on event day.
Will the online event be recorded? Yes. The event will be recorded and made available to attendees after the event. However, it is best enjoyed live!
Do I need to prepare anything in advance in order to participate? The set-up for INTRO TO TEA MEDITATION is easy and open to your own needs and imagination. We're brewing our tea fully loose leaf here, in open bowls. This helps us to be very up close to the leaf and to ourselves. Suggested equipment:
o if you purchased the tea kit: bring all 4 teas included in the box. We'll prepare 2 of them together, and will review how you can choose which is right for you. The other two are for you to enjoy as you practice on your own later!
o If you are using your own tea: bring 2 loose leaf teas of your choice. They can be totally different teas.
o 2 small dishes/cups/saucers to hold dry tea before brewing.
o 2 tea bowls or rounded mugs, around 8-10oz., that feels nice to hold with both hands.
o Electric kettle, heated to your preferred temp for your tea.
o Optional journal or notebook for personal reflection.
o Comfortable place to sit and relax. You're very welcome to move in the practice as needed, this is not a rigidly held form.
Date and Time
Location
Refund Policy