Description
Agile development methods and practices are radically different from 'waterfall' or sequential, phased approaches. Agile development has become mainstream in software development over the last decade and has recently spread beyond software to other domains. It is important for leaders and manager to understand how to build, develop, and lead Agile teams -- not just for your company, but also for your own career.
This workshop introduces leaders and managers to a cohesive set of methods, practices, and principles to maximize business results from Agile and Lean development, while also cultivating a workplace where people thrive. The workshop defines and clarifies the roles of leaders, first-line managers, middle managers, and executives using materials drawn from over a decade of Agile and Lean adoption experience covering tens of thousands of people within Fortune 100 companies. It also addresses what does and doesn't work well in Agile and Lean adoptions across a diverse set of global cultures.
This class is designed for leaders and managers of Agile and Lean teams. This includes executive and organizational level management at all levels. Leaders and managers in non-Agile and Lean environments will also find the workshop refreshing and helpful as the concepts are broadly applicable.
The workshop topics are highly dynamic and customizable. ~80% will be based on participant interests. These are a few of the topics participants can choose from:

Agile mindset
Shared leadership
Great teams
Work environment
Resources
Experiments
Vision
Common goals
Shared learning
Welcome change
Iteration
Mastery
Diversity
Reflection
Sensemaking
Visualization
Deliver Value
NOTE: This is a free, one-hour introduction to the Agile Leadership Workshop, which is typically a day-long workshop. We will not have time to cover topics in depth. After an overview of the topics, there will be time for a deeper dive into one additional module based on participant preferences.
Other Training Options:
Who is speaking?
Ray Arell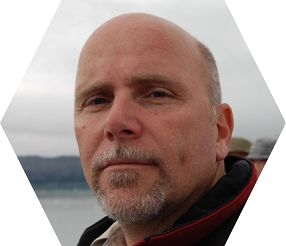 Ray's 30+ year career has been dedicated to building great teams, communities, and products. Through his leadership, he has directly built and transformed a number of successful worldwide organizations and over the past 5 years has been coaching other leaders to do the same with their own teams. He is recognized as an industry leader in large scale adoptions of Agile, Lean, and complex systems, and he has delivered over 20 keynotes and talks sharing his knowledge across the globe. Prior to nuCognitive, Ray was an engineering director/engineer at Intel Corporation where he helped deliver a number of cutting edge semiconductor products.