Intro to Machine Learning w/ Google's Product Manager

Thursday, June 1, 2017 from 6:30 PM to 8:30 PM (PDT)
Event Details
This workshop will introduce students to how product managers harness data and machine learning to build products. During the event, Melody will discuss her experience as a Product Manager at Google Home and how she uses machine learning to inform her decisions.
Meet the Speaker: Melody Ivory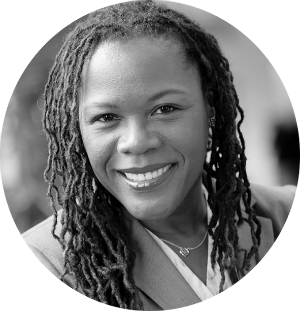 Melody is a product manager on the Hardware Goods team. In this role, she focuses on accessories for the Home that blend hardware, software, and machine learning. She has also been a PM on the Image Search team, shaping the emerging markets strategy and algorithmic fairness policies. She facilitates Creative Skills for Innovation Labs for new Googlers, Googler teams, and partners.
Prior to Google, Melody contributed to GE's digital transformation as a PM for software to control power plants and next-gen display technologies to optimize operations. She has also held PM, UX, and software developer roles at Microsoft, NetRaker, and the Internet Factory and served as a UW professor.
Melody has a PhD/MS in computer science from UC Berkeley, BS in CS/Math from Purdue, and MBA from Wharton.
Keep in mind that:
- The doors will close at 6:30PM when the event starts
- Sales for 'Tickets at the Door' start at 6:00PM and finish at 6:30PM when the event starts (if the event hasn't been sold out)
- Unless the event has been cancelled we don't refund tickets. You can see our full refund policy on Eventbrite
When & Where

Hilton San Francisco Financial District Hotel
750 Kearny Street
San Francisco


Thursday, June 1, 2017 from 6:30 PM to 8:30 PM (PDT)
Add to my calendar
Organizer
Product School
Product School is an education company that offers Product Management training in the US in San Francisco, Silicon Valley, New York, Los Angeles, Santa Monica, Orange County, Seattle, Denver, Boulder, Austin, Chicago, Boston. In Canada we operate in Toronto and in the UK in London.

Our instructors are professionals with over 5 years of real-world product management experience working at renowned tech Companies like Google and LinkedIn, and other technology startups. Our students are professionals with over 3 years of experience in technology, business or design roles. 

All our classes are compatible with a regular work schedule and our campuses are conveniently located in each city where we operate.

This is not your traditional lecture class. Expect a healthy mix of group work, one-­on-ones with mentors, and a hands­-on experience building your own digital product from end to end. 

We are connected with local hiring partners and tech companies who are eager to meet our top Product School students.
Intro to Machine Learning w/ Google's Product Manager