Develop creative writing and performance skills while discovering your inner comedic genius! Come play, create & share much needed laughter!
About this Event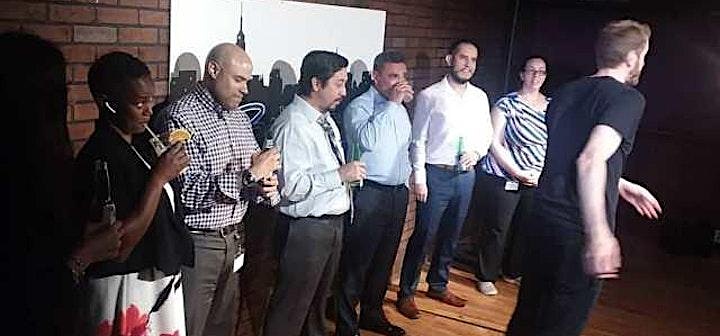 Long Form Improv Comedy
Saturdays 12-1pm
April 10, 17, 24, May 1, 8, 15, 22
Rate $125
Intermediate level work
Samuel Van Wyk introduces students to various Long Form Styles and techniques to sustain characters and stories long past the short form games most people know from WHOSE LINE IS IT ANYWAY. Some experience required. In addition to years performing professionally with EIGHT IS NEVER ENOUGH, Sam has completed the full studio program at UCB in both Improv & Sketch Comedy.
MORE Online Shows & Classes from EIGHT IS NEVER ENOUGH
See you back in Times Square soon!!!!
Starting June 5, this class returns to Times Square - 8 classes, $300