Develop creative writing and performance skills while discovering your inner comedic genius! Come play, create & share much needed laughter!
About this Event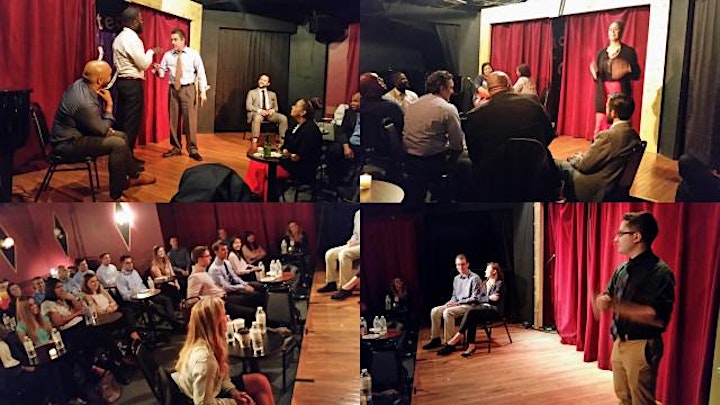 UPCOMING SESSION
Wednesdays 8pm-9:15(ish) if we are having fun (which we always do, we almost always go over)
April 7, 14, 21, 28
ZOOM links sent after registration
WEDNESDAYS 8pm SHORT FORM GAMES
This class is designed for both beginners and those looking to refresh skills or just play and share in creating some much needed laughter. The first half of the class will be dedicated to warm up and technique building games. Learn how to create great characters, detailed locations, start amazing stories. The second half will be short form game play.
MORE INFO AT
HAVE FUN! But NEVER at another's expense.
Our #1 Rule, this is an extension of the #1 rule in Improv, "YES! And..." We don't have time to worry about self. Ego, insecurity etc wash away when we give in to just having fun. Focus being on the moment. Listen & Respond! trust ourselves and our scene partners. Together we will create a world where ALL can come to share and create and grow as artists.
ALSO Private events - shows & workshops corporate teams, schools, family events. Fun birthday parties, too!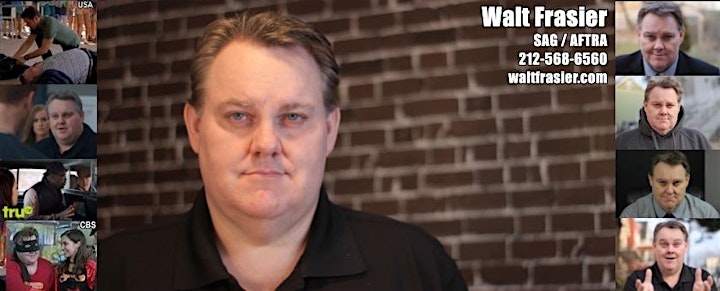 Walt Frasier
TV credits include Billions, Royal Pains, Blue Bloods, Lilyhammer, and Letterman 9 episodes). Plus shows on NICK, TRUTV, WE, MTV2, commercials, indy film....On stage includes international credits in theater (Off Broadway, Festival, Regional and touring), opera, and music.
Artistic Director Walt Frasier has one of the leading schools in New York City (EIGHT IS NEVER ENOUGH - AKA Improv 4 Kids, Improv 4 Teens) for kids & teens learning both stand-up and improv comedy.. His student, 12yo Carolyn White, was named the "Funniest kid in America" by Kenan Thompson, after winning the SNL star's national talent search.. Mr. Frasier also directs numerous programs in residency at NYC area schools and camps. Frasier has established himself a corporate team building specialist, using the lessons of Improv to teach team, leadership, sales and service thru building better communication (Public Speaking, Listening), focus and self confidence. Simply creating a safe space (AKA Psychological Safety for ALL!) allows individuals and teams to thrive. YES! And...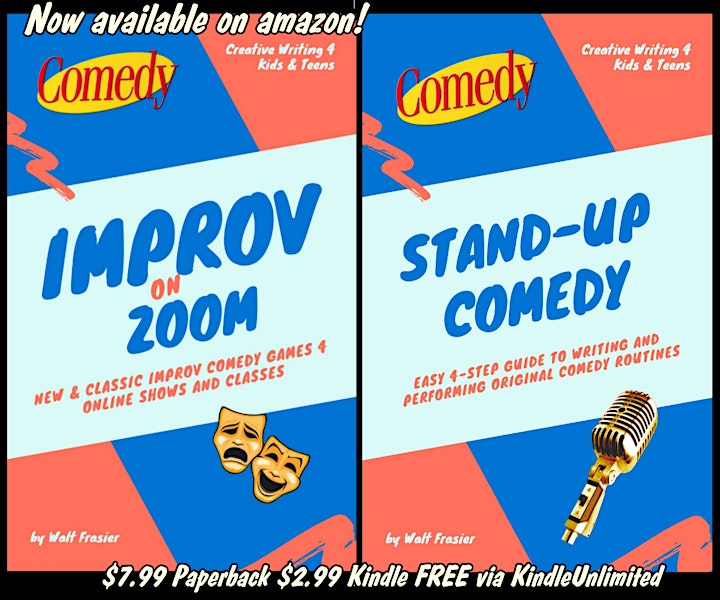 Check out these supplements to our classes. Published with a YA audience marketing plan in mind but great for all ages exploring Stand-Up Comedy and IMPROV on ZOOM, especially during these online ZOOM class times. CLICK HERE