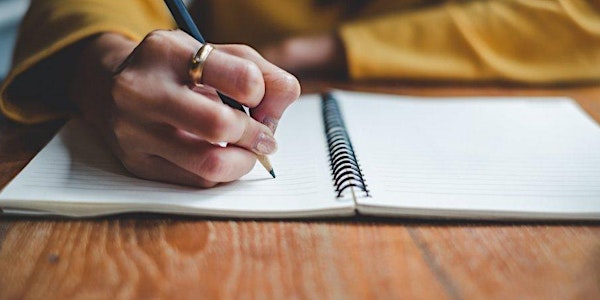 Intro to Fiction: 10-Week Short Story Class (Online!)
Description
* Dates are June 8 - August 10! *
* Sign up before May 18 and receive $50 off tuition! *
* Limited scholarship pricing and payment plans available *
These classes have become such a hit, I've decided to offer them every six weeks. This particular 10-class series will be on Monday nights, 7 - 9:30 PM (central), beginning June 8.
********************************************************************
This is a course for writers of any experience level who want to...
- Become an expert at writing a compelling plot for a story
- Create rich, developed characters, backstory, and dialogue
- Master the art of description, details, and showing; not telling
- Learn to develop and trust your own writing style
- Workshop each other's work
- Read & learn from some excellent short stories
In this class, we will focus on learning the elements of great storytelling, first and foremost, and will do so by way of creating a short story. (Fiction - between 1,500 and 10,000 words.)
That means we'll be focusing on creating new work during these ten weeks.
We will spend the first five classes of the course learning various elements of storytelling, reading a short story per week on each theme, and creating the bones and details of our stories. Then, we'll begin working on writing the stories themselves. And then we'll workshop.
Here is a detailed breakdown of our time together:
- Each Monday for 10 weeks
- Cost: $550 (Deposit of $200 due upon registration; remainder due by first class)
- Tuition is nonrefundable
- Maximum number of students accepted: 10
As mentioned above, I will be offering these classes on the regular for the foreseeable future. So the next class will be on Tuesday nights beginning July 14.
********************************************************************
I am an author, illustrator, and facilitator from here in Austin. I'm the author of seven books, including the bestselling Peter Able series. I've been writing and editing professionally for the past ten years and have been teaching classes on improv and creative writing for the past three.
www.facebook.com/authornataliegrigson
www.amazon.com/Natalie-Grigson/e/B00ZSNTXX4
********************************************************************
Please pay the $200 deposit via Evenbrite (plus a small fee.) This will secure your spot in the class. The remainder of your class cost will be due by first class, June 8.
Your remaining balance will depend on when you sign up or if we have agreed on an alternate price.
Let me know if you have any questions! :-)
********************************************************************
I had no fiction writing experience going in to Natalie Grigson's Short Story Class. By the end of the ten weeks, I had written a short story and workshopped it with the class. Natalie offers a clear class structure, does a brilliant job of teaching storytelling basics and offers informed support and activities to encourage creative risk taking with a group. I loved this class!
Natalie is a master teacher who knows the art of storytelling. She knows how to create a sense of community, how to communicate the foundations of story, and how to warm up our creative engines. For me, the most educational part of all came near the end, when we critiqued one another's stories. We would each share our thoughts, and then Natalie would share hers. Over and over again Natalie found and clearly articulated issues I also experienced that for me never advanced from feeling to observation. I was learning how to truly see a story.
Natalie Grigson's creative writing class was mind-blowing! The class exposed me to a lot of helpful information and exercises, but more importantly, Natalie gave me the confidence to take my writing more seriously - and the class was fun. Thanks, Natalie!