Event Information
Location
The Branson School
39 Fernhill Avenue
Ross, CA 94957
Refund policy
Refunds up to 30 days before event
Description
Real electronics, the fun way!
WHO: For bright, motivated, ambitious, but non-expert middle schoolers entering grades 6-7-8 and newbies entering grade 9. Twelve participants max. Note: This is an introductory class for people new or fairly-new to programming and electronics. If you already have plenty of experience, please see our other camps.
WHEN: Mon 7/23 through Fri 7/27, from 9:00am-12:00pm
ACTIVITIES: In the "Intro to Electronics and Arduino Coding for MS Inventors" course, your child will learn the basics of electronic circuits and how to assemble them. Kids will use a variety of sensors, actuators, and other components. Your child will learn the coding language necessary to operate and automate those circuits in the wildly popular Arduino programmable microcontroller platform. At the end of the course, your child will leave with his/her own complete Arduino kit to continue learning and building at home. We'll do all our work in Branson's new Maker Lab at the heart of their beautiful campus.
WHAT TO BRING: Bring a Mac or Windows or Linux laptop. (For a few kids we can supply a computer. Inquire at info@mvgate.org.)
LOCATION: "Intro to Electronics and Arduino" will be held at Branson School in Ross. Easy drop-off & pick-up on campus. Parents are responsible for timely pick-up at 12:00noon session end.
INSTRUCTOR: Justin Culley has been Director of Educational Technology at Branson School since 2014. Justin has nurtured a lifelong passion for science, which began with a fascination for rocks, insects and other denizens of the natural world. This fascination evolved into a passion for teaching science to elementary students as an outdoor science educator at a public aviary and YMCA camps in Wisconsin and Hawaii. This led him to the formal high school classroom for 15 years where he taught chemistry, biology, ecology, marine science, forensic science and human anatomy & physiology both in Hawaii and California. He holds a BS in Chemistry/Biology and an MA in Teaching & Learning with Technology.
SCHOLARSHIPS: This camp will attract talented young people from all over Marin. Through the generosity of Mr. Culley and Branson we can offer this camp at a significant savings to you, plus scholarships are available: inquire at info@mvgate.org.
REFUND POLICY: Full refund with 30+ days advance notice; half refund 7+ days; refunds not guaranteed under 7 days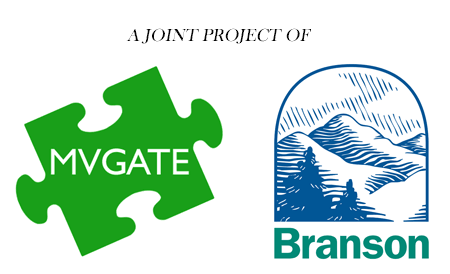 Date and time
Location
The Branson School
39 Fernhill Avenue
Ross, CA 94957
Refund policy
Refunds up to 30 days before event