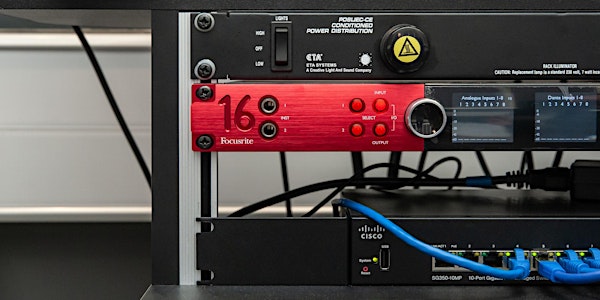 Intro Class :: Intro to Atmos with Kia Shavon
Join Kia Shavon for a free class exploring Dolby Atmos Music fundamentals.
About this event
Join Kia Shavon for an introduction to Dolby Atmos Music. Participants will learn what makes Atmos different from surround sound and what you need to start mixing in this new, rapidly emerging immersive format.
This beginner-friendly class will provide students with an understanding of Atmos and the techniques used in creating high quality mixes. Kia will also lead students in an exploration of equipment that will enhance your mixes.
Prerequisites: While this is a basic introduction to Atmos, participants should have an understanding of common mixing concepts (such as panning, EQ, and reverb).
Omni Intro Classes are FREE and open to all genders.
About the teacher:
Kia "The Mix Artist" Shavon is an NYC based audio engineer with over 10 years of recording, mixing and mastering experience. Throughout her career, she's mixed over 1,000 songs while working with hundreds of artists worldwide (A$AP Rocky, Safaree, Lil' Pump, Slick Rick, Foxy Brown, NBA Entertainment, NFL Network, to name a few). Kia holds a Bachelor of Science in Music Engineering Technology from Hampton University.
This class is presented in partnership with Focusrite Pro. Focusrite Red iusrieRed interfaces are packed with tons of I/O, making them the perfect centerpiece for Atmos studios. The RedNet R1 controls every aspect of Red interfaces and was designed specifically for immersive workflows, allowing the user to fold-down mixes for checking, mute/solo speakers, and more. Because the I/O of the Red interface and the configuration of the RedNet R1 controller are completely customizable within Focusrite's RedNet Control software, the pair creates endless possibilities for immersive music production from recording to mastering.