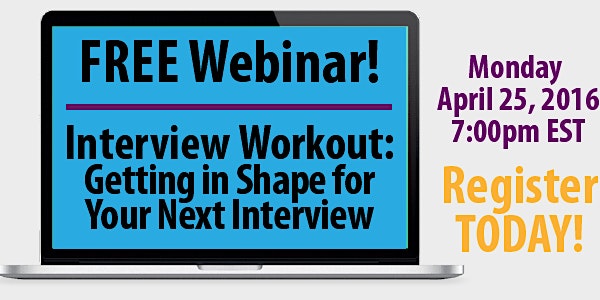 Interview Workout: Getting in Shape for Your Next Interview
Description
Free Webinar Sponsored by Excelsior College Career Services
Interview Workout:

Getting in Shape for Your Next Interview
Monday, April 25, 2016 | 7 – 8 pm EST
For many of us, interviewing can be a grueling exercise that leaves us questioning whether we measure up to the competition. Like any other competition, it's important to be in peak condition. It takes preparation, training, dedication and persistence to rise above the other competitors.
In this web chat we'll get you in shape for your next interview. We'll discuss key training tips for your warm up (interview preparation), the day of your competition (the interview itself) and your cool down period (wrap up and follow up). We look forward to you joining us for this interesting and interactive discussion on getting in shape for your next interview.