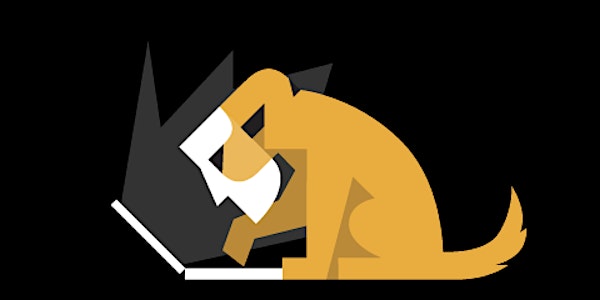 Internet Identity Workshop IIWXXXIV #34 2022A
The Internet Identity Workshop #IIW has been finding, probing and solving identity issues twice every year since 2005.
When and where
Location
Computer History Museum 1401 N Shoreline Blvd Mountain View, CA 94043
Refund Policy
Contact the organizer to request a refund.
About this event
Internet Identity Workshop XXXIV (#34) 
April 26 - 28, 2022 |We'll be Back In Person at CHM!
~ IIWXXXIV is SOLD OUT ~
IIW #35 is Scheduled for November 15 - 17, 2022
Thank you for your interest and we hope to see you in the fall!
We will have COVID Guidelines in place, scroll down for details.
You belong at IIW this Spring!  You'll acquire the real-time pulse of genuinely disruptive technologies that are the foundation of today's important Internet movements.
Every IIW moves topics, code, and projects downfield.  Name an identity topic and it's likely that more substantial discussion and work has been done at IIW than any other conference!
IIW is at its heart a participatory conference. It is an Open Space unConference.  With no keynotes or panels, IIW is about getting stuff done!
All attendees are welcome to call, host, or present sessions. No formal presentation is required to host a session. Check out the links below for more information about IIW:
We can't wait to be back together in person at the Computer History Museum this Spring! Our barista Rick will be back along with the traditional Burrito Bar on Wednesday and, of course, you can toast your own bagels or grab a Krispy Kreme. Your ticket to IIW includes continental breakfast and lunch each day along with drinks and dinner Tuesday and Wednesday.
We will have COVID Guidelines in place, scroll down for details.
Opening Circle at the Computer History Museum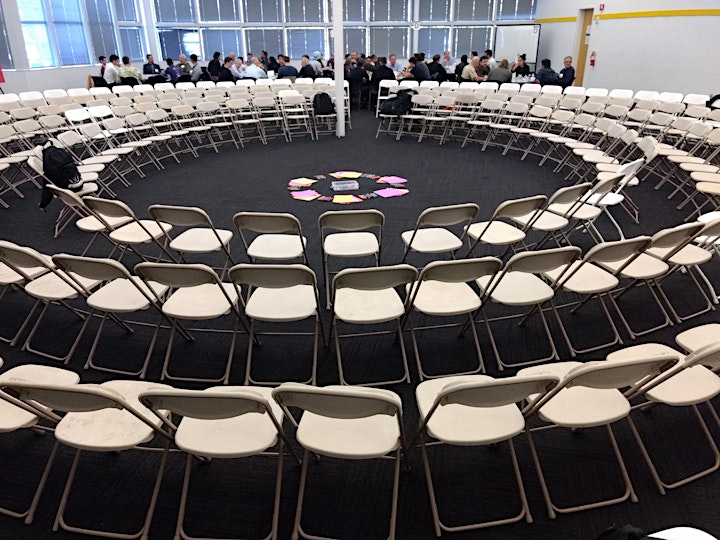 How It Works
The agenda will be created live each day by attendees present at the Opening Circle.
The doors will open at 8:00 with espresso and light breakfast and Agenda Creation happens at 9:00 followed by five (5) working sessions.  For a visual idea of how this works, take a look at this Video Montage of IIW #15 created by TechGoddessJudith.
Through dozens of sessions, lunches & two evening meals (Provided by our Generous Sponsors) you'll have plenty of chances to exchange ideas and make new professional connections.  The Open Space unConference format is perfect for a rapidly moving field where the organizing team cannot predetermine what needs to be discussed. We do know great people who will be at IIW XXXIV. The attendees and their passion for learning and contributing to the event make it the success that it is.
This is the time and place that you get to discuss, share your knowledge, work on and learn about anything & everything related to Internet Identity today. 
"I've been attending IIW for many years, and it provides immense value every time. The event promotes progress in one of the most exciting and consequential realms anywhere in the world of technology, and the unConference format brings out the best in experienced identity practitioners and newbies alike."
Eve Maler  - VP Innovation & Emerging Technology ForgeRock
Why You Should Participate
This is the time and place that you get to discuss, share your knowledge, work on and learn about anything & everything related to Internet Identity TODAY. 
Identity is at the heart of all the topics listed below, along with others we hope to see discussed at IIW in April 2022:
Self-Sovereign and Decentralized Identity
Verifiable Credentials and DIDs
Credential Ecosystems
OpenID Connect
Credential Exchange over Self-Issued Open ID
FIDO and MFA
OAuth
VRM (Vendor Relationship Management)
Data Liberation and Portability
Earned (rather than coerced) Customer Loyalty ~ CRM
Privacy in the Age of Surveillance
Identity and Privacy in Healthcare
Identity Verification for Internet Payments
Personal Sovereignty
International Perspectives
Multisignal Authentication
Authentication of US Government Employees
Authentication in the Enterprise/Extended Enterprise
Identity in the Context of Mobile Device Management
Identity and IoT (The Internet of Things)
Use Managed Access (UMA)
Identity Fraud
Biometrics
Identity Proofing
Cryptographic Credentials
Efforts to "Reboot the Web of Trust"
See the growing list of potential topics put forth by those who have already registered for IIWXXXIV. 
"IIW is a unique conference where people who are engaged in hard problems come together and make solutions to those problems. It's not just another trade show or academic exercise, IIW is a place where things get done, and that's why I keep coming back."        
 Justin Richer -Bespoke Engineering, Author - OAUth2 In Action
Traveling to the US
If you require a letter from us in order to secure a visa, we're happy to provide such. Please contact us using Evertbrite and let us know the specific requirements.  
If you're concerned about your personal privacy when making border crossings, please see this excellent primer from EFF. 
Where To Stay
There are numerous hotels near the Computer History Museum as well as Air B & B's in the area. Many attendees stay at The Hotel Avante which offers us a special rate.  To request the special rate the Hotel Avante has given us, book your room either directly with the hotel at 650-940-1000 or 855-880-1245 and give them the code G-Z4DY . The Hotel Avante is now a member of World of Hyatt hotels.
You can also easily book your reservation online. The discount code - G-Z4DY -   is already applied using this link. Just (a) select check-in in and check-out dates, (b) click on check availability (c) Enter guest information and form of payment, and (D) Confirm Reservation /  "Book Your Stay".  
You may book your stay using this special offer through midnight Friday APRIL 1, 2022. 
"IIW is a very efficient use of time for anyone involved in identity issues on the internet: the right people are there, the topics are relevant, and the emphasis is on exchanging ideas rather than selling products.  Compared with conferences where papers are accepted months in advance, IIW's unConference format ensures an opportunity to discuss the very latest developments."  
Jim Fenton - Independent Internet Technologist
COVID PROTOCOLS
We will require all entrants to the conference to have a Proof of Vaccination or negative Molecular/PCR test.
This event requires you to provide [ONE] of the following in order to enter:
Proof of a completed vaccination series
OR
Proof of a negative Molecular/PCR test result for COVID-19 on a sample collected within 48 hours before entering
We will have additional testing available due to the Delta variant prior to the event.
COVID-19 Vaccination Information
In addition, the Computer History Museum is following county guidelines which currently require masking indoors except when eating regardless of vaccine status.
This event will be presented in accordance with applicable public health requirements as of the date of the event, which could include changes to capacity, attendance prerequisites, procedures, and other protective measures. Any updated protocols will be included in your ticket reminder email closer to the event date.
Please go to the IIW site www.internetidentityworkshop.com for additional information about the event and to view the short video "What is IIW?" 
Contact us about purchasing bulk tickets - Phil Windley: phil+iiw@windley.org
We look forward to seeing you in person again in April 2022 for IIWXXXIV! 
"From my perspective, IIW is the seminal conference for the digital identity space. The feedback & technical insight garnered here is so invaluable for my company that we build our internal product roadmap around the twice-yearly conference. I was admittedly skeptical about the event going fully virtual, but the organizers managed the transition with little to no loss in collaborative nature or connections. I was very pleased with the value and turnout, and am already looking forward to the next one!"
Karyl Fowler | CEO | transmute industries