Description
For those interested, there will be a networking lunch beginning at 12 for a small added cost. BE SURE TO SELECT OPTIONAL LUNCH AT REGISTRATION IF YOU PLAN ON ATTENDING LUNCH 12-1PM.
Solar developers and installers in Massachusetts are well aware that the interconnection process has become increasingly protracted and costly. Improving this process will be critical for the health of the State's solar industry in the years ahead.
This forum, targeted at solar executives, development managers, and others involved in interconnection, will provide important background information and a critical opportunity to engage with colleagues on which issues are most urgent and what solutions might be put forward. The event will be facilitated by Dr. Jonathan Raab, who mediated the original development and subsequent revisions of the Massachusetts DG Interconnection standards & tariffs. Through presentations, interactive discussions and breakouts, the forum will seek to answer the following questions:
How did we get here?
The interconnection process has evolved considerably over the past decade; this event will provide a brief history of the DG interconnection tariffs, outline how they've changed and the process through which they've been modified.
What is the state of the grid in Massachusetts?
Most developers have encountered areas of grid saturation, often resulting in interconnection delay and the need for expensive area studies and system modifications; this event will provide a look at some of the technical challenges the grid is now facing and offer some insight into how the utilities are responding.
What are the key issues that must be addressed?
A core set of issues that currently inhibit solar interconnection will be presented, and all attendees will be invited to engage in a vigorous discussion on what the solar industry's top interconnection-related priorities should be.
How do we solve the problems at hand?
The event will conclude with an interactive workshop for all attendees, intended to identify possible solutions for overcoming the key interconnection challenges we now face.
The issues and solutions referenced above will form the foundation for SEBANE's advocacy efforts over the coming year. As such, this forum is a critical opportunity to provide input into the industry's strategy for resolving interconnection issues, and an event you will not want to miss.
Thanks to our Corporate Sponsor for supporting SEBANE's work at this forum and beyond.

Newark, NJ-based Panasonic Corporation of North America is a leading technology partner and integrator to businesses, government agencies and consumers across the region. The company is the principal North American subsidiary of Osaka, Japan-based Panasonic Corporation and leverages its strengths in Immersive Entertainment, Sustainable Energy, Integrated Supply Chains and Mobility Solutions to enable its business-to-business customers. Panasonic was highlighted in Forbes Magazine's Global 2000 ranking as one of the Top Ten Best Regarded Companies for 2017. Learn more about Panasonic's ideas and innovations at Panasonic.com.
Thank you to our Event Sponsors for their contributions to this forum.

Rodman CPAs provides tax advisory, accounting, and business strategy services to small and mid-sized emerging and established businesses. We combine the innovative and strategic approach associated with large accounting firms with the personal touch of a smaller CPA firm. As an independent accounting firm for over 50 years, our client relationships are built on longstanding collaboration, commitment and trust.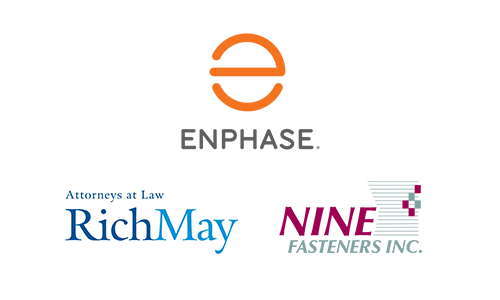 SPONSORSHIP OPPORTUNITIES AVAILABLE FOR THIS EVENT: Contact: sponsorship@sebane.org for details!