Description


What parts of your life would you like to overhaul? Your health and wellness? Your mental and emotional wellbeing? What about your business and work life?
Sure, you could spend weeks, even months, going to workshop after workshop, each one with a narrow focus on just one tiny aspect of your life, or you can join me and my expert guests for the Radical Rejuvenation Workshops and revitalize your body,mind and work life holistically.
Every piece of your life works together to help you find balance.
So, if you can't have balance in one area without balance in all areas, what good will it do to only work on them separately?
---
Intention is Everything is our kick off workshop and is like no other event you have attended.
Creating intentions is the secret weapon to real success. It comes from a deeper place of purpose, mission, power and determination that elevates you to to becomming unstoppable in all areas of your life. It grows from your soul and is a vow you make to yourself and the world. It is a learned skill and requires awareness. Once you begin to harness the power of intentions into your life,............hold on!
---
Join us on February 2nd, 2017, at The Tower Club for this incredibly powerful, holistic workshop that will change the way you see food, business, mental wellness, emotional stability, healthy living and so much more.
Intention is Everything will empower you to create:
Extraordinary Health

Extraordinary Business

Extraordinary Life.
We will help you take charge of your life so you can look, feel and live better than ever before.
---
I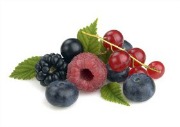 Enjoy delicious food
Learn how to make more money
Find out how to achieve real health
Increase your impact on the world
---
MEET THE EXPERTS
MARISSA LEVIN is a woman who truly applies intentions in every area of her life.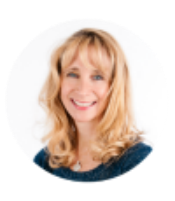 Learn the exact steps that Marissa uses every day to create an extraordinary life at the highest level.
Marissa's passion of mentoring other leaders motivated her to launch Successful Culture in June 2012. Through Successful Culture she applies her 20 years of experience to help leaders achieve their highest potential, build exceptional organizations to engage & inspire employees, and keep top-level talent.
A 20-year entrepreneur, speaker, & globally recognized growth strategist, Marissa's lifetime legacy mission is to educate, equip, & empower 100 million entrepreneurs & leaders with the skillsets and mindsets they need to reach their greatest potential.
She is the author of "My Company ROCKS!" and "Built to SCALE: Marissa is also SmartCEO Magazine's syndicated columnist, penning a column entitled "Get on Board" which advises business owners how to strategically build advisory boards to fuel organizational growth.
Marissa's 20-year entrepreneurial journey started in 1995 when she founded Information Experts, a strategic communications
Marissa has earned many awards and her generosity is cherished.
She is ready to help you too!
KATHY COX practices mindfulness and uses intentions daily.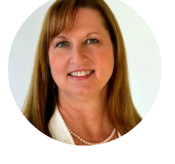 Learn how your intention impacts world around you, and how to use that understanding to manifest your desires.
Based on the Law of Intention and Desire in Deepak Chopra's book The Seven Spiritual Laws of Success, The discussion of using attention and intention, along with the five steps to setting powerful intentions, will set you on the path to intentional success in 2017.
Licensed Desire Map Facilitator and CEO of Kathy Cox and Co. Kathy Cox has presented on mindfulness, self-awareness, and related topics to a variety of organizations, including Northern Virginia Women's Network, Success In the City, Washington Gas, Virginia Women's Business Conference, Leadership Fauquier, National Association of Women Business Owners, Health Care Council of the National Capital Area, National Association of Professional Organizers, and others. She also employs these techniques when facilitating executive retreats and executive coaching sessions.
Kathy also leads Desire Map and Goals with Soul workshops. She helps individuals better align their goals and objectives with how they truly want to feel in life.
She is ready to share this with you.
MEET YOUR HOST
ELAINE GIBSON lives in the world of Extraordinary Living and creates intentions for each area of her daily practices.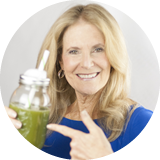 Elaine Gibson is a cancer victor and the creator of the Extraordinary Living program, which focuses on recreating your life, health and wellbeing from the ground up. She believes in the power of intention to make things happen and will share her secrets for shedding excess weight, fighting and beating diseases, and counteracting the terrible effects that modern living has on our bodies, minds and relationships.
The Extraordinary Life is there for the claiming, and Elaine will guide you through losing weight, increasing your energy, finding clarity in your thoughts, focus and concentration, boosting your immune system, and rediscovering your true self. As Elaine says: Let's Make Extraordinary the New Normal!
---
Join me and my two expert guests, Marissa Levin and Kathy Cox on February 2nd, 2017 at the Tower Club and welcome Extraordinary Health, Extraordinary Business and Extraordinary Life!
Future dates to be announced, don't wait!
---
Experience a radical transformation with us in February!