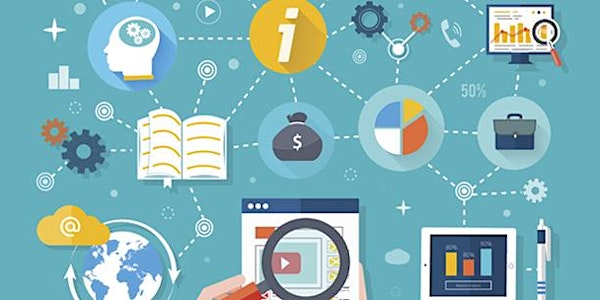 Intelligence 101 for the Corporate Environment (VIRTUAL EVENT)
Intelligence 101 for the Corporate Environment
By InfraGard Los Angeles & C-T Watch, Inc.
Date and time
Tuesday, June 2, 2020 · 9am - 1pm PDT
Refund Policy
Contact the organizer to request a refund.
About this event
**Opening Remarks by Darrell M. Blocker, CIA, Retired**
A must for all small, medium and large organizations interested in starting up or enhancing their threat intelligence and strategic intelligence posture within their own critical infrastructure sectors. Understanding intelligence and intelligence analysis and its utilization in a non-governmental way to keep their sectors safe from all threats (internal and external) is key to keeping the organization in a forward leaning stance against all threats.
Topics:
Definition of intelligence and intelligence analysis
Recent corporate case studies
Corporate rules, laws and governance of intelligence
The intelligence cycle
· Planning & Direction
· Collection
· Processing
· Analysis and Production
· Dissemination & Feedback
Basic analysis
Leveraging intelligence
a. Situational Awareness
b. Asset, Intellectual property and brand protection
c. Market analysis
d. Predicting Future threats
Competitive intelligence
Cyber vulnerability (and need for specialized training)
Insider threats
Hardware and physical threats
Proxy Advances through partners or contractors
o Identity Threats
o Public Relations and Reputation protection
Intelligence resources
SUBJECT MATTER EXPERT: Sevan Gerard is a multidisciplinary researcher, practitioner, and strategist in disaster management, public safety, systems theory, and intelligence. He is a graduate of the Naval Postgraduate School in Security Studies, focusing his research on technology and social identity in conflict and terrorism. He has worked as a consultant and subject matter expert for the private sector as well as for federal law enforcement and intelligence organizations on homeland security, CBRNE, and technology challenges. He has also operated as a tactical medic and private sector security and intelligence officer abroad.
TARGET AUDIENCE: InfraGard Members, Public Safety (Law/Health/Fire), Terrorism Liaison Officers (TLO's), Infrastructure Liaison Officers (ILO's), Private Sector Security, Area Stakeholders, all Critical Infrastructure Sectors, Intelligence Analysts, Intelligence Officers and Private Investigators.
COST: $10.00 NO REFUNDS
** THIS IS A VIRTUAL EVENT**