Intel® Buzz Workshop for Game Developers - Portland, OR
Description
The Intel Buzz Workshop is a one-of a kind conference focused on game development. The day is jam-packed with inspiring talks and panels, technical updates from experts, gameplay, and networking! Lunch and dinner included for full day attendees.
The last session of the day is an Indie Game Developer Showcase where local developers pitch their games for prizes!
---
Schedule



---
The Buzz Workshop Includes The Indie Game Developer Showcase!
This event will bring together the top 10 PC games in the Portland community and will be filled with amazing game play, hands-on demos, drinks/appetizers, and more networking! Prizes will be awarded for Best Overall Game, Best Artwork, Most Innovative, and Audience Pick.
Click here to submit your PC game to the Indie Game Developer Showcase
Deadline for submissions to the Showcase is August 9th, 2017.
---
Supporting Portland Indie Game Squad
Proceeds from ticket sales for this event will go to support Portland Indie Game Squad, a nonprofit organization supporting game development and indie game enthusiasts in Portland, OR.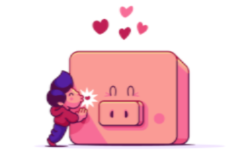 ---
Our Rockstar Speakers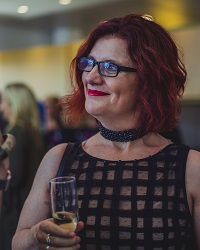 Giselle Rosman
Giselle has been involved with the games industry since 2007. In 2009 she rebooted the International Game Developers' Association Melbourne (IGDAM) Chapter, and has been running monthly events since. IGDAM aims to assist with learning and networking for game developers and usually has well over 100 people attending the meet ups.
Seth Schneider
Seth is the Intel Graphics Performance Analyzers (Intel GPA) Product Owner. As product owner, Seth sets the direction of Intel GPA to ensure that it is meeting customer requirements and makes optimizing games on Intel a great experience. He has been at Intel for four years, starting in workstation graphics and moving to the graphics tools team two years ago. Seth enjoys all things games…from playing them, to optimizing them. You can often find him on a Saturday night, drinking some great Oregon microbrews and playing games with his daughter.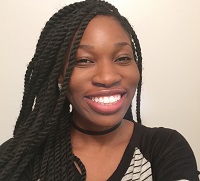 Jennifer Ashiru
Jennifer is Associate Games Producer at Cartoon Network Games, where she produces fun and innovative mobile games for a TV network she grew up watching as a kid. She's responsible for working with and directing the efforts of key stakeholders and third party developers through all phases of development. Her love for gaming stems heavily from visual storytelling in games — some might even say she's a huge point and click nerd. Jennifer holds a BA in Art History/Visual Arts and a minor in Computer Science from Emory University. This combination of coursework allowed her to design her own program, exploring and creating games from a unique perspective. She has previously held roles with Cartoon Network and Macmillan Publishers in Game Testing & Production, and Web Development/Graphic Design, respectively. She is also an IGDA Foundation Next Gen Leader, an effort supported by Xbox.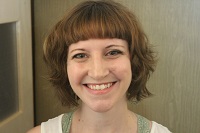 Kelly Wallick
Kelly is the founder and President of the Indie MEGABOOTH – a showcase that brings indie games into the heart of conferences previously dominated by AAA budgets and an initiative that works to create support networks for small development teams. The Indie MEGABOOTH works with hundreds of game studios across multiple global showcases per year, including industry events such as the Game Developers Conference and E3, along with their first ever co-organized indie convention with BitSummit in Kyoto, Japan. She's involved in local community building along with creating cross community networks and acts as an advocate for indie developers with platform holders, distributors, publishers and press. With her recent appointment as chairperson of the Independent Games Festival she's expanded her role to include the professional industry event dedicated to encouraging innovation in game development and recognizing the best independent game developers each year.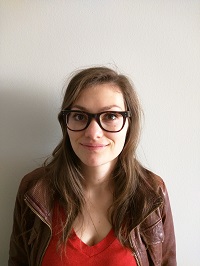 Yaprak De Carmine
Yaprak is one half of Game Jolt, one of the biggest self-publishing platforms, marketplace and community for indie games.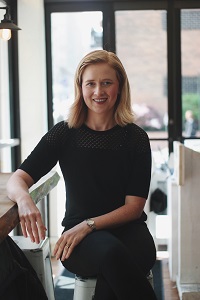 Jessica Outlaw
Jessica, M.S., is a virtual reality (VR) experience researcher and founder of The Extended Mind. Trained as a behavioral scientist, she helps VR companies make the best experiences. They have worked with Social VR clients like High Fidelity to increase user engagement. She blogs at The Extended Mind (www.extendedmind.io/blog) on how changes in the body and the environment influence the way that users
think, feel, and behave in VR. Twitter: @theextendedmind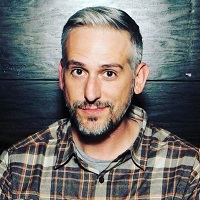 Paul Reynolds
Paul is CEO and Co-Founder of Torch where they are building the most intuitive Mixed Reality design tool for professionals. For the past 18 years, Paul has worked in the video games and interactive 3D industry including 3 years at Magic Leap as Senior Director of SDKs and Applications for their augmented reality hardware platform. He lives in Portland, Oregon in 2016 with his wife Ashley.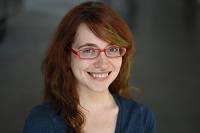 Laura E. Hall
Laura is an artist, writer, puzzle-maker, and environmental narrative designer living in Portland, Oregon. Her work focuses on the intersections between arts, culture, and technology, especially in gaming. She is a co-founder of Portland's first escape the room game company, the award-winning 60 Minutes to Escape, and the author of Katamari Damacy for Boss Fight Books.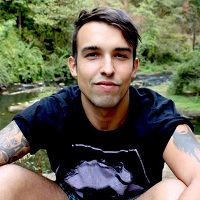 Cristiano Ferreira
Cristiano has worked as a game technology engineer at Intel for over 5 years. In that time, he's helped many developers optimize their games to run well on all levels of hardware. His focus of work is on performance profiling, optimization, multi-core programming and VR development. His passion is sharing his accumulated knowledge in those areas with the games industry at large. Cristiano also publishes material demonstrating best performance practices in Unity development.
Kelly Gawne
Kelly is a Games Enabling Engineer at Intel. After receiving her BS in Computer Science from the University of Notre Dame, she joined Intel's GAME team to analyze and optimize AAA games for Intel hardware. Her day to day consists of trying out pre-release games, staring at lots of graphs to find performance hang ups, and then helping developers implement more performant solutions. In her free time, Kelly attends Game Jams, fiddles with 3D animation, and tries to break VR games.

Funomena
Funomena is working to improve their lives, and the lives of our players, by building experimental, enriching games in a sustainable way.

Will Lewis
Will is a lifelong lover of games, founder and producer for Rose City Games, the lead community organizer of the Portland Indie Game Squad, and founder of game education initiatives for youth in the greater Portland area. His current favorite gamedev achievement is having run 25 game jams!
---