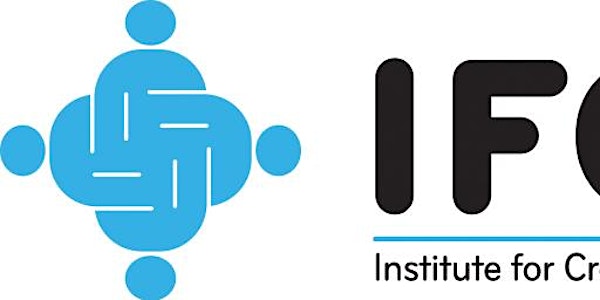 Integrating international students: Data, relationships, and tenacity
Description
Integrating International Students: The Role of Data, Relationships and Tenacity

NEW DATE: Friday, May 11, 2018, 2:00 - 3:00 p.m. Eastern Time (had been scheduled for April 13 but was rescheduled)

Presenters:
Barbara Kappler Mikk, Ph.D., Assistant Dean, International Student & Scholar Services, Global Programs and Strategy Alliance, University of Minnesota- Twin Cities;
Beth Isensee, M.A., Assistant Director, Student Engagement and Intercultural Initiatives, International Student & Scholar Services, Global Programs and Strategy Alliance, University of Minnesota- Twin Cities



At the University of Minnesota, ISSS has taken the lead on institutionalizing a focus on international student needs and experiences. Through numerous campus partnerships and data and research, they have achieved significant positive outcomes through several initiatives, including these highlights:
Consulting and connecting departments with existing resources (Culture Corps, academic enhancement fee, international student advisory board)
Drawing attention to students' desire for a sense of belonging
Identifying integration in the classroom as a campus priority
Enhancing campus-wide outreach to new students (i-prep, academic integrity)
The impacts have been significant. The data and research projects have helped create awareness of international student experiences, helped to direct students in their development. This work takes tenacity, building relationships, and harnessing the power of data.
About the presenters:
Barbara Kappler, Ph.D., is the Assistant Dean of International Student & Scholar Services in the Global Programs and Strategy Alliance. Barbara has 25 years of experience in intercultural communication, program management, teaching, and research. Barbara is also a member of the Graduate Faculty and serves on graduate committees in the department of with the College of Education and Human Development. Barbara is co-author of three guides for students, staff, and language instructors on "Maximizing Study Abroad," as well as a book on communication styles. Her career at the University has been an exciting blend of program and leadership experiences, curriculum development, international communication research, teaching, and working with international students. She has taught 55 courses and served as one of the principal investigators on a recent research project examining the educational impact of international students on campus. She is currently co-editing with Inge Steglitz the NAFSA publication: Learning Across Cultures.
Beth Isensee, M.A., is an Assistant Director at International Student and Scholar Services at the University of Minnesota. Beth's work in international education focuses on valuing and integrating international students as a critical aspect to the University's internationalizing the campus and curriculum effort. In her current role, Beth oversees the ISSS Intercultural Initiatives and Student Engagement team. This team supports faculty, staff, and students university-wide in intercultural competency development, student transitions to campus, and programs that engage students in leadership development within the campus community. Beth leads campus-wide committees that create strategies for improving international student experiences and integration. She is a member of the University's International Student Academic Enhancement Fee committee where she advises on strategic planning and coordination of international student success enhancement initiatives university-wide. Beth also teaches a experiential internship course with the University of Minnesota's Leadership Minor focusing on intercultural and leadership competency development in a workplace setting. She has worked within the field of International Education for 15 years and has an M.A. in Counseling and Student Personnel Psychology.

For information about learning outcomes for this webinar, click here.

Registration
To register for just this webinar, use the "single webinar ticket" option on this page. The cost of this webinar is $105 USD. The webinar will be recorded and made available for those who are unable to attend the "live" webinar presentation.
Employees of the University of Nebraska may register at no cost when using their work email address to register.


Refund Policy
Requests for refunds must be emailed to events@ifcctl.com. Upon request, refunds for withdrawal from this webinar will be made based on this schedule:
Requests made on or before May 9, 2018: Registration will be refunded 70%
Beginning May 10, 2018: No refunds will be made
Questions?
Contact events@ifcctl.com