Description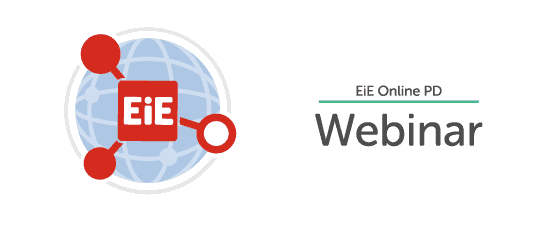 Integrating English Language Arts & Engineering in the Elementary Classroom
In this online webinar, participants will explore how Engineering is Elementary® (EiE) provides diverse opportunities to support literacy skills that align with Common Core ELA standards across all domains.
Registrants will receive an email with the link to join on the day of the event.
*Please note: this session will be capped at the first 100 participants. The room will open 15 minutes prior to the start time so arrive early to ensure your space!*
About this Event:
It can be difficult to know where to begin when looking to integrate English Language Arts (ELA) skills in the elementary classroom. This informational webinar aims to help teachers solve that problem by examining how engaging in an Engineering is Elementary® (EiE) unit provides diverse opportunities for supporting literacy skills.
In this one-hour session, we will explore the use of fiction and non-fiction video and print media as tools for setting the context for engineering design challenges. Through this content, students will find a practical and meaningful application for many valuable skill sets. Using our extensive classroom video library, we will investigate the many ways in which students engage in discussion within small and large groups to come to a consensus about the best solution to a given problem. We will examine student work samples for evidence of meeting standards for writing. Through these artifacts and videos, we will see how students engage in a broad range of Common Core State Standard (CCSS) literacy domains and how using best practices can support students in contextualized engineering challenges.
This is a pilot made possible by a Global Impact Grant from Cisco Systems, Inc. We are working to collect data on this experience to improve future sessions and upon completion of the session you will be sent a follow up survey. Your feedback is greatly appreciated!