Integrate y Empoderate! | Health & Wellness
Description
October is Breast Cancer Awareness Month!
This briefing in our series will bring you renowned South Florida medical experts that will share innovative treatments in cancer and infertility. Good health is important to all of us and has a direct impact on our outlook on life, the way we feel about ourselves, our energy level and the way we cope with health issues of family and friends.
Keynote Speaker
Dr. Felicia Marie Knaul, Director, University of Miami Institute for the Americas; Professor, Miller School of Medicine; President, Tómatelo a Pecho
University of Miami
Why is breast cancer diagnosis and prevention crucial? Perspectives from a survivor's and advocate's viewpoint.
Speakers
Michael Chuong, M.D.
Miami Cancer Institute Baptist Health
Learn about the new state-of-the-art cancer proton therapy in Miami soon.


Farah S. Chuong, M.D.
Reproductive Endocrinologist
Fertility and IVF Center of Miami
Hear about the latest on fertility preservation and procedures.
Representatives from the International Children's Fund (an organization that provides critical care for children worldwide); and Figurella USA, (an innovative and unique Italian based Nutrition and Weight Loss System) will be available to speak with you individually during breakfast or the networking period from 10:00 -10:30.
Donation @ Registration will be accepted to the International Children's Fund "Heroes of Hope Campaign," www.wonderfund.org.
Questions: Ruth Martinez at rmartinez@usmcocfl.org, or 786-631-4179.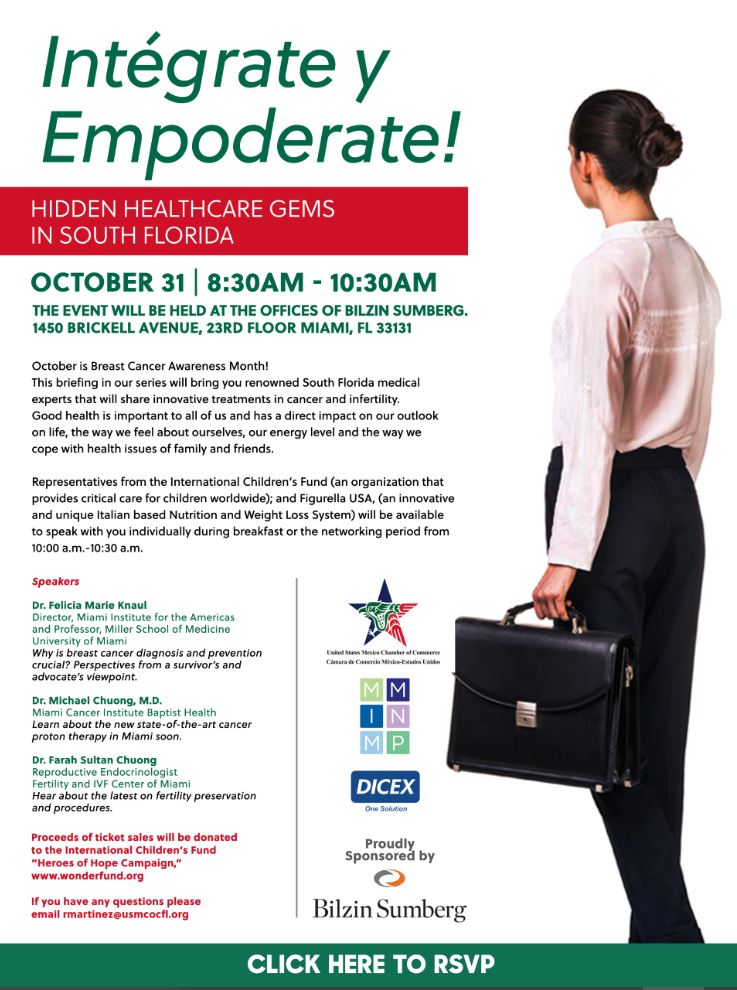 Michael D. Chuong, M.D.