"Inside A Change" 10 Year Anniversary Movie Screening

Monday, June 10, 2019 from 5:00 PM to 9:00 PM (EDT)
Event Details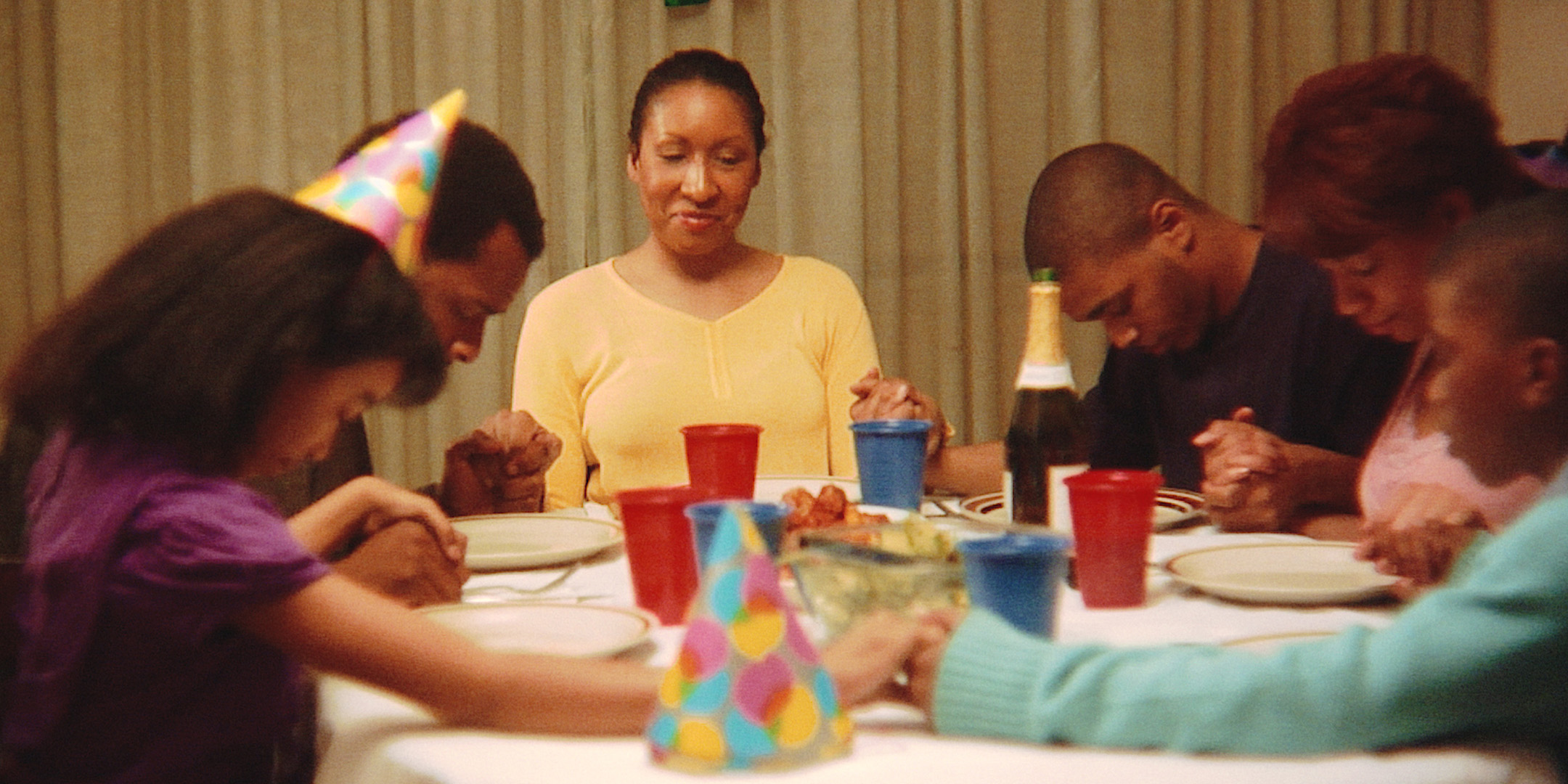 INSIDE A CHANGE - 10 YEAR ANNIVERSARY SCREENING
TRT: 90 Minutes
Starring: Ephraim Benton, Karen Chilton, Donté Bonner, Darrell Vanterpool, Tiombe Lockhart, Consequence, Joell Ortiz and Andre Blake
Director: Rik Cordero
Executive Producer: Dwight King
Produced by: Mike Fox, Nancy Mitchell, Seth Abrams, Steve Carless, Brady Nields
Music By: Chronik & Echonomist
Director of Photography: Jon Chen
Inside A Change Trailer: https://www.youtube.com/watch?v=5vTX3GHFVbQ

SCHEDULE
5:00 – 6:00pm : Pre Screening Mixer with Neutral Zone
6:00 – 6:30pm : Introductions
6:30 – 8:00pm : Movie Screening
8:00 – 8:30pm : Panel Discussion with the Filmmakers
PRESENTED BY
A2 Tech Film Showcase
Neutral Zone
FOLLOW
http://a2techfilm.com
http://neutral-zone.org
ABOUT THE FILM
The A2 Tech Film Showcase and Neutral Zone are hosting a 10 year anniversary screening of INSIDE A CHANGE, winner of the 2009 Best Film Award at the HBO New York International Latino Film Festival. It has been remastered from the original source footage for optimal picture and sound quality. The film takes us on a 48 hour journey with Chris Price (Ephraim Benton) who is forced to re-examine his life and bring his family together for his mother's birthday before going to prison. The screening will take place on Monday June 10, 2019 at Circ Bar in downtown Ann Arbor, Michigan. Tickets are on sale now with 100% of proceeds donated to the Neutral Zone, who help make the dreams of our community's youth turn into a vibrant reality.
"A moving portrayal of the human condition, and all of its pitfalls and triumphs." Paul Glanting (URB)
"A simple story that becomes a vital and important one. Refreshing, honest and heartfelt." Noah Forrest (Movie City News)
"Rik Cordero's music video direction has restored the soul of urban life in America that blossom's between rapper's bars for years. Inside A Change brings that astute observation to a feature, with a dichotomy of the American Family in the '00s. Beautiful cinematography, powerful acting and a charged script make this work a true piece of art." Jake Paine (HipHopDX)
"Inside A Change holds a really special place in my heart." says director Rik Cordero. "10 years ago a group of talented people came together to tell this story about a flawed kid who just wants to bring his family together for his mother's birthday. As I've gotten older, I've realized how important it is to keep family ties strong. The themes of gentrification and institutional effects on individuals are still very relevant, but it's really about the characters. Our aim for realism was the creation of truthful characters and it's a testament to the wonderful cast and crew we had that makes this story timeless. I look forward to watching this again with a new audience, a little older, a little wiser and always honest."
HOSTED BY
Hafsah Mijinyawa
Hafsah is a multimedia designer and self-taught illustrator. Growing up with a family of English teachers encouraged an early interest in writing and storytelling, which developed into an affinity for various components of the creative arts.
As a student, she bridged the realms of film and design with a multidisciplinary curriculum, and continues to diversify her career interests and skill sets as a freelance designer and member of Duo Security's Creative team.
She is passionate about finding compelling and meaningful narrative angles in both the media she consumes and creates. Also a hobbyist screenwriter who is a fan of the absurd, Hafsah enjoys generously tinkering with common storytelling tropes to create bold, if bizarre, narratives.
FILMMAKERS
Rik Cordero - Writer and Director
Rik Cordero was born and raised in Queens, New York and recently relocated to Ann Arbor, MI with his wife Nancy and 7 year old daughter Chloe. He was nominated for Video Director Of The Year at the 2009 BET Awards and was a recipient of an American Advertising Federation Mosaic Award for the US Marine Corps "Where I'm From" national broadcast campaign. In 2012 he was named one of the 100 Most Influential Artists of the Decade by Complex Magazine and was nominated for a Best Hip Hop Music Video Award at the 2013 MTV Japan Video Music Awards. In 2016 he was nominated for a Viral Webby Award for "First-Time Virtual Reality Viewers React To VR Porn", produced for Complex Media. In 2018 he won the Best Sci-Fi Film Award at the Atlanta Underground Film Festival for "Bespoke", a film about genetic editing. Rik brings his unique vision to Duo as Senior Media Producer where he collaborates with all departments on brand awareness, company culture and product marketing through commercials, documentaries, branded content and social media. When he's not filming or editing, you'll find Rik modding cameras and tinkering with personal electric vehicles. 
Nancy Mitchell - Producer
Nancy has been featured in several award winning music videos, commercials, shorts, and features. Her work has screened at the Los Angeles International Short Film Festival, Cannes Film Festival, Antimatter Underground Film Festival, the Asian American International Film Festival, the HBO New York International Latino Film Festival and the Atlanta Underground Film Festival. Nancy has trained at the prestigious Lee Strasberg Theatre Institute of New York, studying under Lola Cohen and is the co-founder of Three/21 Films and Arbor Day Pictures.
ABOUT THE ORGANIZERS
Neutral Zone
The Neutral Zone is a diverse, youth-driven teen center dedicated to promoting personal growth through artistic expression, community leadership and the exchange of ideas. Our youth continues to be the heart and voice of Neutral Zone and the driving force behind the center's creative program and opportunities.
A2 Tech Film Showcase
The A2 Tech Film Showcase is a diverse short film showcase that highlights the consequences of technology with an annual screening event at the historic Michigan Theater in Ann Arbor, Michigan. Their mission is to create a platform for new voices and perspectives in sci-fi and tech related storytelling.
The Circ Bar
Opening on the second floor of the historic 210 South First Street building in Ann Arbor Michigan, the Circ bar is the brand new - gut renovated and reimagined Circus Bar. We've added a state of the art kitchen, two bars and a roof deck for enjoying those beers alfresco.
When & Where

The Circ Bar
210 S 1st Street
Ann Arbor, MI 48104


Monday, June 10, 2019 from 5:00 PM to 9:00 PM (EDT)
Add to my calendar
Organizer
The A2 Tech Film Showcase is a diverse short film showcase that highlights the consequences of technology.