Description
Join General Assembly & Booz Allen Hamilton for the DC Innovators Breakfast - a quarterly series that brings together leaders from the DC business community to network and discuss strategies for advancing innovation.
Our panel will examine the importance of training, retaining, and sustaining top talent in Data Science. We'll also open up the floor for Q&A.
Agenda:
8:30–9 a.m. – Check-in, grab breakfast
9–9:45 a.m. – Panel
9:45–10 a.m. – Q&A
10–10:30 a.m. – Networking
Key takeaways:
How do you recruit for Data Scientists?
What are the benefits to having Data Scientists on the team?
What are the challenges to finding great Data Science Talent?
What is the future for Data Science roles in the industry?
How can companies leverage partnerships to tap into the Data Science talent pool?
---
Panelists: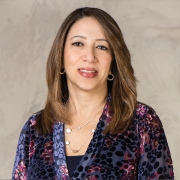 Ezmeralda Khalil Sager
Vice President at Booz Allen Hamilton
Ezmeralda Khalil Sager leads the Booz Allen data science and advanced analytics teams for Finance, Energy and Economic Development business.
Ezmeralda developed the firm's data science capability building service offering, integrating strategy, data, analytics, technology, talent, and cultural change to support clients in their transformation. She leads teams helping leaders—such as chief data officers, chief analytics officers, chief data scientists, and Analytics Center of Excellence leaders—on their journeys to becoming data- and analytics-driven organizations.
Ezmeralda has more than 15 years of experience leading enterprise-wide transformation, strategic planning, process improvement, and change management engagements in the public and private sectors. Prior to joining the firm, she led an organizational effectiveness practice within Science Applications International Corp.
She is certified as a project management professional and Six Sigma Green Belt. She also has a change management advanced practitioner certification from Georgetown University.
Ezmeralda has an M.S. in engineering management and a B.S. in mechanical engineering.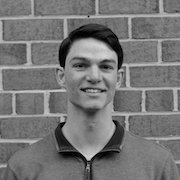 Joseph Nelson
Co-Founder, CEO Represently/Data Advocacy Lead, General Assembly
Joseph is the co-founder and CEO of Represently, a civic tech company that empowers more effective constituent-lawmaker communication. He also leads Data Advocacy for General Assembly. He is a guest lecturer for George Washington University's Master's in Data Science program. Previously, Joseph led instruction for GA DC's Data Science Immersive, a full-time, 12-week program for a career change into data science. He was a member of the team that launched the program and crafted curriculum. Before this, he built data visualization dashboards as a part of Facebook's Politics and Government team.
Joseph is an advocate for using technology to improve social well-being, particularly in government. When he's not modeling (data), he's reading, running, or learning the tools to build his next side project.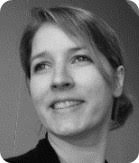 Kathleen Featheringham
Senior Associate at Booz Allen Hamilton
Kathleen is an analytics and change management specialist with over 15 years of professional experience, is a leader providing data science management and executive level consulting.
Currently, she is applying her expertise to developing, managing and scaling out Booz Allen's National Agencies Data Science Practice across the market. As a Data Science Manager, her focus includes leading the Analytics and Strategy groupings to aid clients' ability to effectively leverage Data Science. Additional duties include providing innovate methods internally to recruiting, training, retention, and managing a highly technical staff of data scientists ensuring that the right talent and expertise is available to apply to client hard problems.
Ms. Featheringham holds an M.S. in Intelligence Analysis from Mercyhurst College (concentration in counterintelligence, terrorism, law enforcement, and analytical process) and a B.S. in Business Administration (concentration in marketing) from Georgetown University. Additionally, she is a Change Management Advanced Practioner (Georgetown University) and an Innovation and Design Thinking Professional (ISPIM)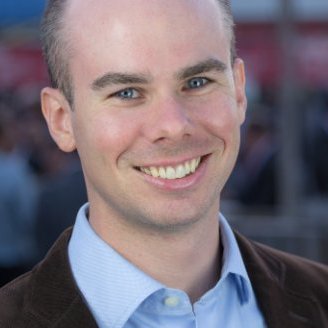 Aaron Schumacher
Senior Data Scientist at Deep Learning Analytics
Aaron is a Senior Data Scientist at Deep Learning Analytics, an advanced data science company in Arlington, Virginia. Aaron holds a Master's Degree in teaching mathematics, and he has previously taught data science at General Assembly. Aaron is a prolific writer and internationally awarded breakdancer.
Moderator: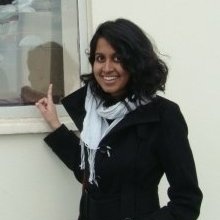 Ritika Bhasker
Data Scientist at DevResults
Ritika works as a data scientist at DevResults, a software company that helps international development organizations better manage their data. Ritika is a graduate of the General Assembly Data Science Immersive (spring 2017), and holds a Master's Degree in International Public Policy from University College London.
---
By submitting your email address, you agree to receive updates about news, programs, and special events from General Assembly. Please refer to General Assembly's Terms of Service and Privacy Policy for more information.