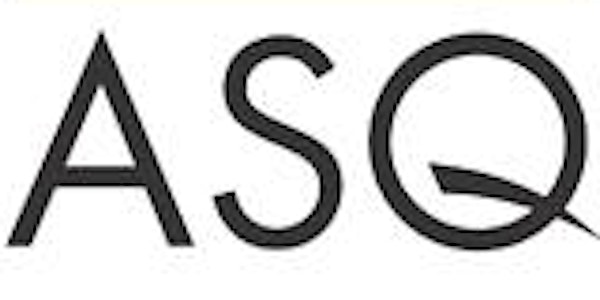 Innovative Problem Solving (TRIZ – Theory of Inventive Problem Solving)
When and where
Location
Biosense Webster 15715 Arrow Highway Irwindale, CA 91706
Description





Innovative Problem Solving (TRIZ – Theory of Inventive Problem Solving)
Presenter Bio:
Akhilesh Gulati
A Six Sigma Master Black Belt, Akhilesh is an experienced leader in Six Sigma, Lean enterprise, reengineering, benchmarking, kaizen events, total quality, waste reduction and strategy execution. He has lately been focusing on application of TRIZ (Theory of Inventive Problem Solving) training and consulting, integrating it with Lean and Six Sigma. He is a regular contributor in professional society newsletters and journals. He has presented TRIZ at regional and local conferences on a variety of topics in operations and productivity improvement in manufacturing, healthcare and service industries. He has taught many people how to apply TRIZ to accelerate innovation in their areas of excellence in numerous workshops.
What the workshop will cover:
Project of all kinds frequently reach a point where all the analysis is done, but the next step is unclear. The project team must be creative, but common creativity tools that depend on intuition and the knowledge of the members of the team and the dynamics of brainstorming are unreliable.
TRIZ is a problem solving method based on logic and data, not intuition. TRIZ (Theory of Inventive Problem Solving) started in the USSR and is now an international science of creativity that relies on the study of the patterns of problems and solutions.
TRIZ is spreading into corporate use by several paths - it is increasingly common in Six Sigma processes, in project management and risk management systems, and in organizational innovation initiatives. TRIZ users range from international giants like Samsung, HP, Intel Coca-Cola, John & Johnson, Medtronic, etc. to entrepreneurial start-ups.
By attending this workshop, you will not just get 'familiar' with TRIZ - you will learn TRIZ techniques that you can apply immediately to your innovation challenges in service/product development and in quality improvement for systems, services and products.. You'll solve real problems during the workshop, so that you go back to your organization with the methodology and a relevant case study.


TRIZ Workshops
Introduction
– Date: Saturday,
September 7, 2019
$215 for non-section members, $195 for 702 section members, register by – 3 days before the class date
Location: Biosense Webster, 15715 Arrow Highway, Irwindale, CA 91706
--------------------------------------
Important Attendee In

formation:



Bring your printed ticket or electronic ticket.

A government issued photo ID that matches your event registration.

ASQ Member ID (

Required if registered as an ASQ Member

)

All posted facility signs and directions must be followed for security reasons. Failure to follow them will result in dismissal from the event site.