About this Event
In this lunch and learn, you'll hear from two doctors and a finance guidance counselor who will discuss their business model: a way to provide employee health benefits without breaking the bank. The founders of Gainesville Direct Primary Care Physicians give high-quality medical care for a monthly membership fee. The number of members is limited, ensuring each one gets the patient care needed. The doctors offer care in person and also via email, text, phone or video visits. They also offer in-house lab draws and a dispensing pharmacy.
You'll also hear from Craig Morrison of LivMor. He is a compassionate financial problem solver, devoting his career to helping people in need. He has a variety of experiences; related to this lunch and learn, Craig holds a health insurance license with the state and is contracted with a dozen insurance providers with solutions ranging from healthcare cost funding to replacing a paycheck due to death, disability or retirement.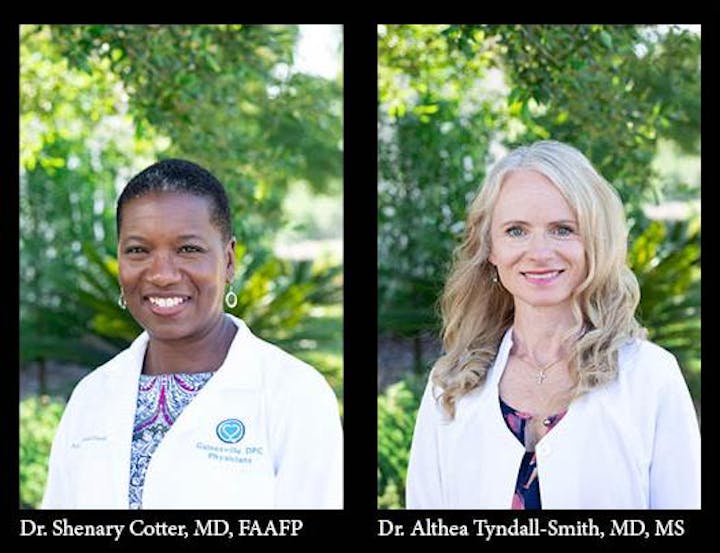 Dr. Althea Tyndall-Smith spent five years on faculty at the University of Florida College of Medicine before opening Direct Primary Care, created to return quality to care. The practice provides better access, more individualized time for a wider scope of care, and allows the physicians to build strong and lasting relationships with their patients, which is the foundation of exceptional health care.
Dr. Shenary Cotter graduated from the UF College of Medicine in 1997 on the OB track. She has practiced full-scope family medicine and worked in a variety of settings, including hospitals, emergency rooms, hyperbaric oxygen therapy clinics, and outpatient medicine. She believes that health improves best when a patient has a relationship with his or her physician.