Innovation in Insurance: Views on Disruption and the Fintech Ecosystem

Tuesday, November 29, 2016 from 6:00 PM to 9:00 PM (EST)
Event Details
Innovation in Insurance: Views on Disruption and the Fintech Ecosystem

Please join The Association of FinTech Professionals and Startupbootcamp New York for a lively and informative discussion on how traditional insurance companies are looking to innovate, how they view the burst of startup activity and new business models in this space, and their thoughts on partnering and investing in these early stage companies.
Follow us on Twitter during the event for live tweets:
#InsurTechNYC @SBCFintech @SBCInsurtech
Agenda:
6:00-6:30: Registration
6:30-8:00: Panel Discussion & Q/A
8:00-9:00: Refreshments & Networking
Meet our Panelists and Moderator!
Our Panelists:
Drew Aldich - AXA Strategic Ventures
Drew is a Part of AXA Strategic Ventures (ASV), a $250m Venture Capital firm backed by a sole LP - AXA. ASV's US office is focused on early stage companies
Drew has a finance background, however his passion is entrepreneurship.
He co-founded and led CalendarFly.com, an education technology company and has been a member of the NYC startup community as an adviser and startup competition judge since 2010.
Drew also has a deep finance background getting his start in FX and analysis of esoteric structured finance products. He has led publicly traded restructurings, capital raising, and partnership negotiations on three continents including in North America (US and Canada), Asia (China and Hong Kong) and Europe (France).
Rob Hayden - New York Life Ventures
Rob Hayden is a Director at New York Life Ventures, a venture capital group that makes equity investments in early stage technology companies and limited partnership investments in venture capital funds on behalf of New York Life. The firm invests across industries including financial technology, enterprise technology and health-related technology – as well as across geographies, including New York, California, Massachusetts, Texas and Israel. Rob is active in the NYC tech community, speaking at industry events and serving as a mentor for early stage companies in various startup accelerator programs.
Prior to New York Life Ventures, Rob worked for American Well, a growth-stage telemedicine technology company that makes online medical visits accessible to a greater number of patients. Prior to American Well, Rob worked for the law firm of Belcher Fitzgerald LLP and Hunt Consolidated, the flagship entity of the Hunt family of companies that includes investments and energy operations.
Rob holds a JD from Boston College Law School and an MBA from Boston College's Carroll School of Management. Rob also holds a degree in Public Policy from Southern Methodist University where he was selected to the University's Board of Trustees.
Andrew Pitz - Transamerica Ventures
Originally joining the team as an analyst in June 2014, Andrew Pitz is an associate who focuses on sourcing and evaluating investment opportunities, conducting due diligence and supporting all other fund activities. Prior to joining Transamerica Ventures, Andrew worked at KBJ Capital, an early-stage technology investment fund. He also worked for Schoolwires, a venture-backed SaaS and hosting "Ed Tech" company focused on the K-12 market.
Andrew has also been on the founding side, having co-founded various web and mobile software companies, one of which was acquired, and a charity project called Success with Honor, where he currently serves as an advisor. Andrew graduated from Penn State University in 2009 where he studied communications, marketing and entrepreneurship.
Paul Tyler - Phoenix Life Insurance
Paul Tyler serves as Chief Marketing Officer for Phoenix Life Insurance. In that role, he leads the strategy, development, and delivery of company marketing campaigns across digital and traditional channels.
Prior to his role at Phoenix, he worked at Fidelity & Guaranty Life as Senior Vice President from 2012 to 2017. There, he was responsible for corporate strategy, brand development, marketing communication, social media and mobile applications. Prior to FGL, he worked MetLife in a variety of strategic roles for 14 years in operations, technology, sales, and compliance in the retail business.
Previously, Paul worked in management consulting as a project manager for Monitor Group, specializing in the financial services and telecommunications industries.  He earned his A.B. from Princeton University and his J.D. from Cornell Law School.
Our Moderator:
Shefi Ben-Hutta - Coverager
Shefi Ben-Hutta is the founder of Coverager, the homepage of insurance, which features news, trends and insurance companies in a modern way. Previously, she has managed NYC-based Bolt's commercial lines comparative rater and delivered digital solutions for Chicago-based CNA Insurance.
She holds a B.Sc. in Applied Mathematics from Bar-Ilan University and an MBA from NYU Stern School of Business with a specialization in strategy and marketing.
Thank you to our host, Loeb & Loeb LLP: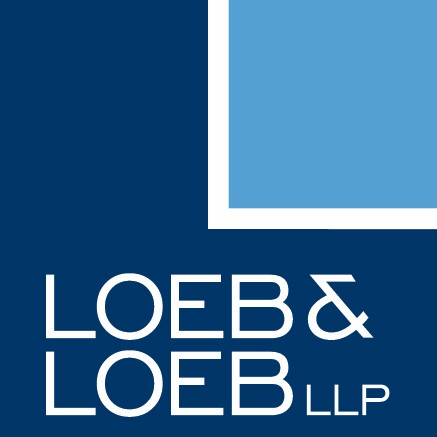 When & Where

Association of FinTech Professionals and Startupbootcamp New York
Loeb & Loeb LLP
345 Park Ave
New York, NY


Tuesday, November 29, 2016 from 6:00 PM to 9:00 PM (EST)
Add to my calendar
Organizer
The Association of FinTech Professionals is a global non-profit, community-based organization focused on developing and supporting the financial technology ecosystem. We strive to both educate and engage our members who include a diverse range of private, academic, and public sector participants.