Innovation Certificate for Product Development & Customer Experience (using...
Description
Google's 5-day Design Sprint (Design Thinking v2.0) shall help you learn how to quickly build innovative solutions your customers/ users want.
Innovation Certificate for Product Development & Customer Experience (using Google Design Spring: Design Thinking v2.0) | OCT 6, 2017 | DLSU Graduate School of Business, RCBC Plaza Campus, Makati City | 8AM to 5PM | ask@schoolofdesignsprint.com | +632-357-6830
Designed and improved by Google Ventures, DESIGN SPRINT is Design Thinking v2.0.
Design Sprint is a big leap from Design Thinking.
DESCRIPTION
You'll learn the tools & techniques of the same proven, structured framework that Google Ventures has used to design, prototype and validate solutions for Uber, the United Nations, Slack, the US Dept of Defense, Home Depot and more.
The workshop is fast-paced, hands-on, time-boxed, and immersive. We'll move from an initial product idea to a hi-fidelity prototype that we'll use to test on live customers. You'll learn and practice different ideation techniques and the best methods to empathize with your customers like Lightning Demos, Sketching, User Story Mapping, Prototyping and Customer Interviews.
By the end of the workshop, you'll have the right knowledge and process to drive practical, hi-impact innovation inside your organization.
IS THIS WORKSHOP FOR YOU?
This workshop is best suited for small teams that often get stuck, want to move faster, and want to ensure they're using the best approach to solve their most important problems.
The program is for Entrepreneurs/ Technopreneurs, Product Managers, VPs of Innovation, VPs / Directors of Product, VPs / Directors of UX, VPs Engineering / CTOs, UX Designers, and Creative Directors.
This workshop is not for those looking to sit back and listen to theory. You should come prepared to work hard with others in a collaborative, time-boxed, result-driven environment.
KEY TAKEAWAYS:
Build empathy with your users and then map their journey

Work within constraints to spark ideas & rally your team to get the most out of the combined team expertise

Sketch innovative solutions in no time

Make critical decisions as a group without influencing each individual team member -- let the best ideas speak for themselves

Create an effortless prototype

Learn how to find and interview your target users in order to validate your prototypes

Learn 5 phases of a Design Sprint
BE SURE TO BRING:
Laptop or Tablet

Notebook
Lunch, morning/ afternoon snacks are to be served.
=====================================================
IF to be paid in Cash or Check via Bank Deposit:

STEP 1: Please accomplish this ONLINE REGISTRATION FORM

STEP 2: Please deposit the learning fees to the account below, and email ask@schoolofdesignsprint.com a photo of the deposit slip. Please give us maximum of 24 hours to confirm your payment.
Bank Name: BDO (Mall of Asia Branch)
Savings Account Number: 002370218432
Account Name: Rex Jayson Tuozo





IF to be paid via Paypal or Credit Card:
STEP 1: Click "Tickets" button above, fill out form, and pay using credit card or paypal. You'll receive an e-ticket in your email. No need to print ticket. Please send us an email to confirm your registration: ask@schoolofdesignsprint.com.


We'll see you in class soon :)
Organizer of Innovation Certificate for Product Development & Customer Experience (using Google Design Spring: Design Thinking v2.0)
School of Design Sprint (SODS)
Our MISSION is to help companies generate value outside-in by co-designing solutions with customers in order to minimize product/ service wastes.
Design Sprint Program Director:
Arthur Flores Jr., CSSBB
​"The Sprint King"
Design Sprint Master Facilitator (Design Thinking v2.0)
Certified Six Sigma Black Belt
Lean Six Sigma Consultant, Six Sigma PH
​Assistant Manager- Lean Digital Transformation, Genpact
Arthur is a highly patient, hardworking, and dedicated Lean Six Sigma Black Belt with experience in coaching and managing process improvement projects that yielded a total of over P80 million pesos annualized cost savings to date.

Arthur is the go-to guy in analyzing and understanding complex customer service, sales, and quality processes, and is known to live his personal mission to always look for ways on how to improve things, make lives of employees easier, and bring down the cost of poor quality for businesses.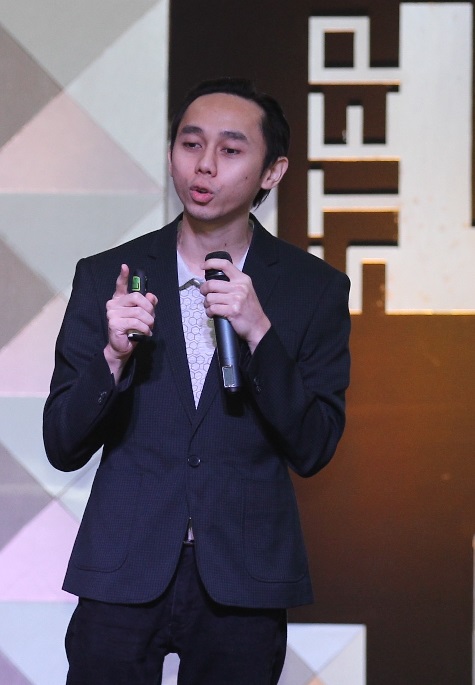 Arthur Flores Jr. "The Sprint King"  |  Copyright School of Design Sprint 2017.  All rights reserved.