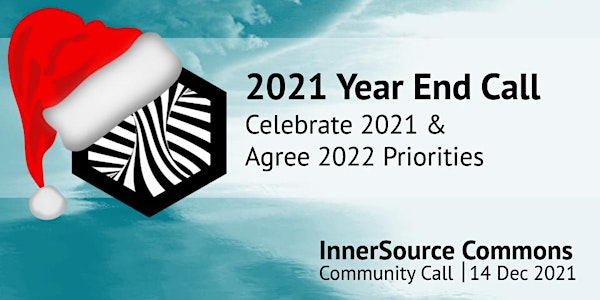 InnerSource Commons Community Call - Year End Call
Join us for our Year End InnerSource Commons Community Call to connect and celebrate a great year past and agree on priorities for 2022.
About this event
We repeatedly hear that the best thing about our community call is the chance to connect and discuss opportunities and challenges. For this community call, we are doubling down on discussion time.
This call will be an opportunity to share the themes that are most important to them. We will do a look-back over 2021 and set out the priorities for 2022.
Please do join us!
This call will be held under the Chatham House Rule.
AGENDA
[05 mins] Welcome
[15 mins] 2021 Look-back: Time to give feedback on 2021 community calls themes and formats. What did you like? What could change?
[40 mins]Community Discussion & 2022 Priorities: Open discussion for the community to share challenges, opportunities and ideas. What themes would you like to see covered in 2022? Speaker wish lists (individuals or organizations)? Ideas on ways to experiment with our event format?
This community call will be held under the Chatham House Rule. Participants will be free to use the information received, but neither the identity nor the affiliation of the speaker(s), nor that of any other participant, may be revealed. Recording of this event will not be shared.