Join us for an InnerSource Commons Community Call where we will discuss the topic of InnerSource Metrics, Value & ROI.
About this event
In this session we will be joined by Joe Patrao from Bloomberg and Daniel Izquierdo from Bitergia, who will be sharing their experiences of how to measure the success of your InnerSource implementation.
After the talks we will be facilitating a discussion on the topic that will be held under the Chatham House Rule. Join us to discuss challenges and learn about best practices in this space.
AGENDA
[05 mins] Welcome
[10 mins] Daniel Izquierdo (Bitergia): In this session, Daniel will share how organisations can choose the right metrics to reflect their InnerSource strategy.
[15 mins] Joe Patrao (Bloomberg): Every company is different and every InnerSource project comes with its own unique set of challenges. At Bloomberg, we encountered one such challenge. We used data to track some characteristics of our InnerSource contribution process, such as Mean Time To Merge, Pull-Request Engagement, etc.. Coupled with some process changes, our data-driven approach helped our InnerSource project grow. We will share some of the obstacles we faced and the lessons we learned from our experience.
[30 mins] Community Discussion: This part of the community call will be held under the Chatham House Rule. Participants will be free to use the information received, but neither the identity nor the affiliation of the speaker(s), nor that of any other participant, may be revealed. This part of the event will not be recorded.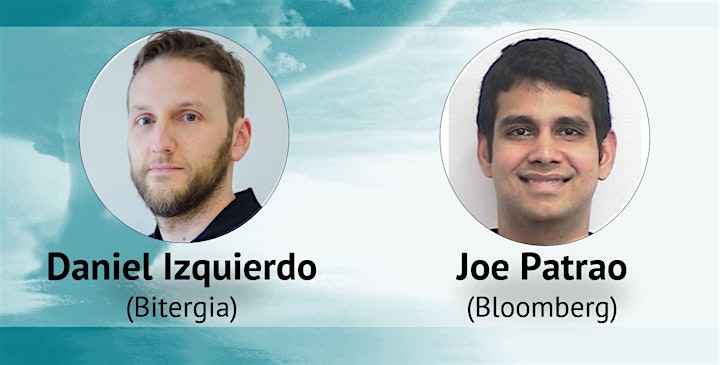 BIOS
Daniel Izquierdo (Bitergia)
Daniel Izquierdo is a researcher and one of the founders of Bitergia, a company that provides software analytics for open source ecosystems. Currently the chief data officer at Bitergia, he is focused on the quality of the data, research of new metrics, analysis, and studies of interest for Bitergia customers via data mining and processing. Daniel holds a PhD in free software engineering from the Universidad Rey Juan Carlos in Madrid, where he focused on the analysis of buggy developers activity patterns in the Mozilla community. Daniel serves on the board and is a Member of the InnerSource Commons.
Joe Patrao (Bloomberg)
Joe Patrao is an Engineering Manager at Bloomberg. He leads the UI development for the company's Cross-Asset Trading Systems. His team's mission is to help Bloomberg's various trading businesses offer superior solutions to clients by providing the highest quality, fully featured trading system front-end available. Over the last 15 years, he has served at Bloomberg as a software engineer and team leader across various trading systems' engineering teams, a domain where low latency and high responsiveness are the defining characteristics of the user experience. Joe is a big proponent of leveraging data to aid in decision-making wherever possible, and he continues to be a hands-on software engineer whenever time permits.