Description
"Heal Your Aloneness by Learning and Practicing the 6 Steps of Inner Bonding®"
About Inner Bonding
Inner Bonding teaches us how to finally love ourselves; embrace our extremely difficult feelings of grief, sorrow, heartbreak and helplessness over others, and how to compassionately accept and manage these feelings, while taking loving actions for ourselves in the world.
Inner Bonding has helped many, many people create a joyful and peaceful life, something we all deserve and can accomplish.
The Workshop
The weekend workshop will give you the keys to recognize and manage pain and loneliness and ways that you may have been unconsciously causing your own suffering. It will show you how to create a loving and safe environment - both inside of yourself and with others - as well as how to de-escalate conflict and create loving boundaries. It will help you heal anxiety, depression, shame, guilt, anger and blame; and have the clarity and willingness to let go of addictions, whatever form they may take.
Learn to empower yourself through empathy and kindness instead of trying to motivate yourself unsuccessfully through self-judgment.
This two-day workshop will be led by Stel Fine, M.A., Certified Inner Bonding Facilitator and Director of Expansion & Co-Director of Training, Inner Bonding Educational Technologies, Inc., assisted by Certified Inner Bonding Facilitator Sharon Appleby, BA, and Inner Bonding Facilitator-In-Training Karen Edminson, BA, RMT, both of whom are based in Toronto.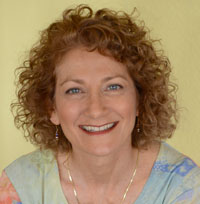 Please join us to experience this transformational work created by Drs. Margaret Paul & Erika Chopich, and learn how to lead a happier and more fulfilling life.
Additional Tickets Information
For Couples tickets and questions, email Stel Fine at stel@stelfine.net
*No refunds are available for cancellations less than two weeks before the event. Prior to 2 weeks, you may receive a refund minus a non-refundable deposit of CA$150 for an Individual ticket and CA$300 for a Couples ticket by contacting Stel Fine: stel@stelfine.net