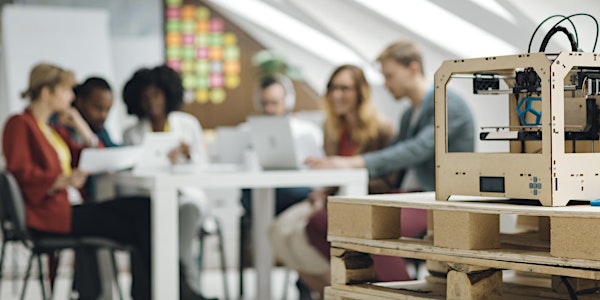 Infusing Advanced Manufacturing in Engineering Education: Virtual Workshop
Join us to explore ways to foster integration of advanced manufacturing technologies into undergraduate engineering education.
About this event
Innovations in advanced manufacturing play a critical role in supporting the U.S. economy and national security, and it is important to prepare future engineers to exploit advanced manufacturing technologies. Please join the National Academies for a virtual workshop on February 24-25, 2022 from 11am-4pm ET to discuss advanced manufacturing techniques for the defense industry and to explore how undergraduate engineering curricula can better develop advanced manufacturing capabilities in the workforce.
During the workshop, invited speakers from academia, industry, and federal agencies will discuss the treatment of advanced manufacturing technologies in undergraduate engineering education, educational innovations, and new ideas to prepare students to enter the workforce with knowledge and skills ready to apply in the field.
*Please note: if you register on this page you are registering for both days, as listed below.
WORKSHOP DATES, TIMES, AND TOPICS:
DAY 1: Thursday, February 24, 2022, from 11:00am-4pm ET
What can government/industry collaborations do to advance manufacturing and its workforce?
What does industry need to advance manufacturing?
DAY 2: Friday, February 25, 2022, from 11:00am-4pm ET
How can we deliver effective undergraduate manufacturing education?
How can we foster coalition, cooperation, and paths forward?
The event agenda and additional information about the event will be posted on the event website. This workshop is part of a larger information gathering effort for a National Academies study. Learn more about the study and sign up for updates on the study website.
WEBINAR INSTRUCTIONS
Watch the webcast and submit questions for our speakers via slido on our website at: https://www.nationalacademies.org/event/02-24-2022/workshop-infusing-advanced-manufacturing-in-engineering-education
Registrants will also receive login information via email prior to the event.