Description
If you'd like to purchase a chapter challenge coin, please provide the requested information and we'll get it out to you as soon as possible!
The cost of the coin is $10.00, free shipping & handling, + $1.76 Eventbrite fees.
We have sold out of shirts. If additional become available, we will notify members in the weekly e-newsletter.
If you have any questions, please contact us at infragardncr@fbi.gov
Thanks,
InfraGardNCR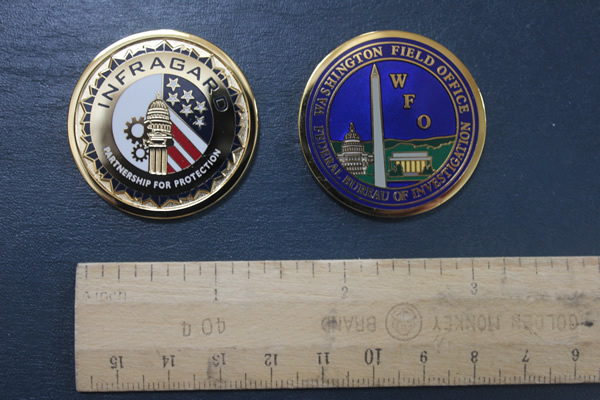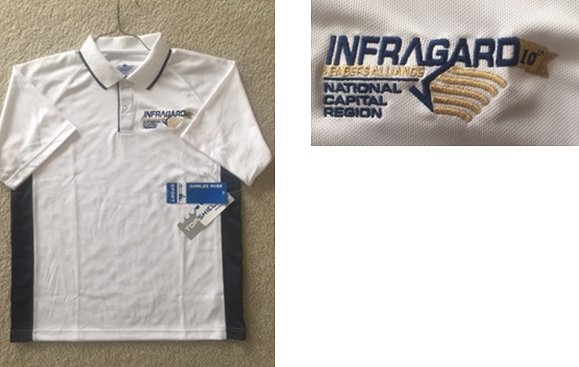 Organizer of InfraGardNCR Challenge Coins
It is the mission of the InfraGard National Capital Region Members Alliance (InfraGardNCR) to improve and extend information sharing between private industry and the government, particularly the FBI, for the protection of our critical national infrastructure.  InfraGardNCR consists of a growing membership of professionals who are creating a more resilient critical infrastructure in the National Capital Region (NCR - Washington, DC and northern VA).  These individuals are from all 16 sectors of critical infrastructure and represent the defense industrial base, water supply systems, energy grid, emergency services, law enforcement, health systems, gas and oil, transportation, banking, and telecommunications. Our membership is voluntary yet exclusive and strives to promote ongoing dialogue, education, community outreach and timely communication between public and private members in an effort to prevent, protect against, respond to, and recover from all hazards or events, and to minimize their impact on lives, property, and the economy.