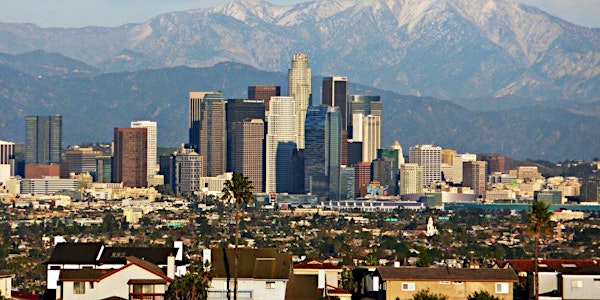 Information Systems Security Association ISSA-LA 9th Annual Security Summit
Event Information
Location
Universal City Hilton
555 Universal Hollywood Dr
Universal City, CA 91608
Description
If you attend only one conference this year, make it the Ninth Annual Information Security Summit—the premier Information Systems Security Event in Southern California. The Summit is known for its groundbreaking keynotes and speakers, and this year will be no exception.
There are several events in Southern California, but none like ours. We have two All-day Forums, a full day of training, as well as great tracks for you to choose from.
Our Keynote Speakers include Richard Steinnon, Ira Winkler, Araceli Treu Gomes, and Manley Feinberg.
Are you a CISO, or want to rub elbows with CISOs, and learn about key issues? Come to the CISO Forum and hear from Mark Weatherford, Diana kelly, Robert Pittman, and Malcolm Harkins, to only name a few.
Are you in Healthcare? Join in the Healthcare Privacy and Security Forum, which includes a Healthcare CISO Panel.
Want to learn how to properly protect your applications? Come listen to Jim Manico and Chenxi Wang.
And our world class speakers don't stop there. We have revealing talks by Jeff Bardin, Bob Bigman, Valerie Thomas, Bill Cheswick, Eva Galperin, Jennifer Granick, Liam O'Murchu, and Eric Chien.
Don't wait to register for what is going to be the biggest and most important gathering of information security professionals in Southern California this year.
Special Packages: Deeply Discounted Prices when you Register for Both Training and the Summit.
Take advantage of this huge discount when you REGISTER to attend the Summit May 19th and one of our All day Training Classes on May 18th (Choose from the 4 security trainings)

Group Discounts
For group discounts (5+ tickets), please email admin@issa-la.org
Refund Policy
Because ISSA Los Angeles makes commitments to our facilities well in advance of each event, we regret that we cannot offer any refunds or credits for any of our events. If you cannot attend an event you can send someone in your place as long as they have your written permission.
CPEs:
8 for attending the full Summit day on May 19th
8 for attending the full Training day on May 18th
Be sure and include your CISSP # when you register
Disclaimer:

ISSA-LA reserves the right to alter or delete items from the program in the event of unforeseen circumstances. Material has been prepared for the professional development of ISSA-LA members and others in the IT audit, control, security, and governance community. Neither the presenters nor ISSA-LA can warrant that the use of material presented will be adequate to discharge the legal or professional liability of the members in the conduct of their practices. All materials used in the preparation and delivery of presentations on behalf of ISACA are original materials created by the speakers, or otherwise are materials which the speakers have all rights and authority to use and/or reproduce in connection with such presentation and to grant the rights to ISSA-LA as set forth in speaker agreement. Subject to the rights granted in the speaker agreement, all applicable copyrights, trade secrets, and other intellectual property rights in the materials are and remain with the speakers.

Please note: unauthorized recording, in any form, of presentations and workshops is prohibited.
Permission to be Photographed:

By attending this event, the registrant grants permission to be photographed during the event. The resultant photographs may be used by ISSA-LA for future promotion of ISSA-LA's educational events on ISSA-LA's web site and/or in printed promotional materials, and by attending this event, the registrant consents to any such use. The registrant understands any use of the photographs will be without remuneration. The registrant also waives any right to inspect or approve the aforementioned use of any photographs now or in the future.
Date and time
Location
Universal City Hilton
555 Universal Hollywood Dr
Universal City, CA 91608