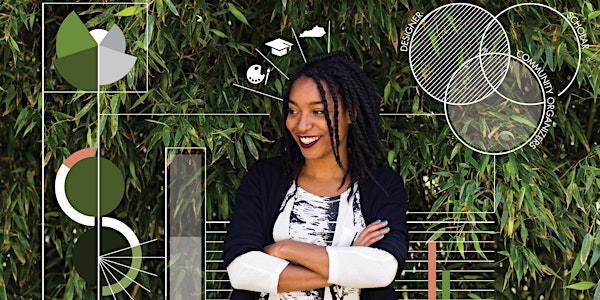 Infographics for Social Change: A Graphic Ally Hackathon (Evening Session)
When and where
Location
Poverty & Race Research Action Council 740 15th Street NW Third Floor Washington, DC 20005
Description
Become a Graphic Ally!
Learn how to tell visual data stories to inspire policy change and mobilize information at the grassroots level. In this hands on workshop, we will explore and apply principles of conscious and responsible design to a real world infographic project. Topics covered are as follows: icon drafting, infographic composition, power dynamics in design, data framing, asset vs. deficit mapping, access to information, and grassroots design strategies. Learn how to map out infographic solutions for reaching and activating policy makers, people with resources, low-opportunity communities, and more.
Participants will leave with an actionable list of design strategies, and with experience creating an infographic for a local nonprofit or community group.
Length/Time: 2 hours
Please arrive at 5pm for introductions. The formal program will run from 5:30pm-7:30pm.
A light dinner will be served.
About the Workshop Leader


Motion Infographic designer Jessica Bellamy, of Louisville Kentucky, tells visual stories using data and personal narratives. As a Design Justice advocate, Jessica started her design career working with nonprofits and community groups to create compelling explainers that break down complex service and policy information.
Jessica graduated Summa Cum Laude from the University of Louisville (UofL) with degrees in Drawing (BFA), Graphic Design (BFA), Pan African Studies (BA), and a minor in Communication. As a former Neurodevelopmental Science research analyst at UofL, in 2015 Jessica created a business that combines grassroots organizing, research, and information graphics. She named this business GRIDS: The Grassroots Information Design Studio. GRIDS solely works with nonprofits and community groups. To learn more about GRIDS please visit the website: www.gridsconnect.me.
Currently, Jessica is an Adobe Creative Resident. She has traveled around the country teaching creatives how to make information graphics in partnership with nonprofits. During this time she also created two Instagram and Youtube series, Designing From The Margins and A Few Ideas. She also created a design tool called the Infographic Wheel. The Infographic Wheel is a handheld volvelle that helps creatives select a visual layout for any dataset.
Twitter: @JBellaGraphics
Youtube page here.

About the Host
The National Coalition on School Diversity (NCSD) is a network of national civil rights organizations, university-based research centers, and state and local coalitions working to expand support for government policies that promote school diversity and reduce racial and economic isolation in elementary and secondary schools. We also support the work of state and local school diversity practitioners. Our work is informed by an advisory panel of scholars and academic researchers whose work relates to issues of equity, diversity, and desegregation/integration.
Twitter: @diverse_schools
(The National Coalition is staffed by the DC-based Poverty and Race Research Action Council.)
Event Co-Sponsors
Learn Together, Live Together (LTLT) is a diverse, bipartisan coalition of youth, young adults, parents and education stakeholders passionate about promoting, racial, ethnic, and socioeconomic diversity in schools. LTLT envisions a world where all children have access to diverse, equitable, and inclusive learning environments that will allow them to flourish academically, socially, and as adults in an increasingly diverse world. Its mission is to educate and build public will for voluntary efforts that promote school diversity by fostering and framing conversations, identifying and upholding research-supported best practices, and promoting understanding of a wide range of policies and programs at the national, state, and local levels.
Event Contact
Gina Chirichigno
gchirichigno@prrac.org