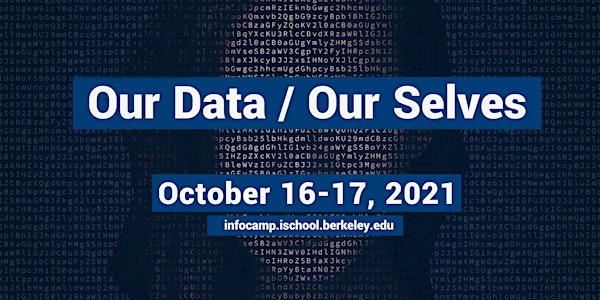 InfoCamp 2021
InfoCamp is an annual event hosted by the Information Management Student Association that will feature an ideathon and a speaker series
About this event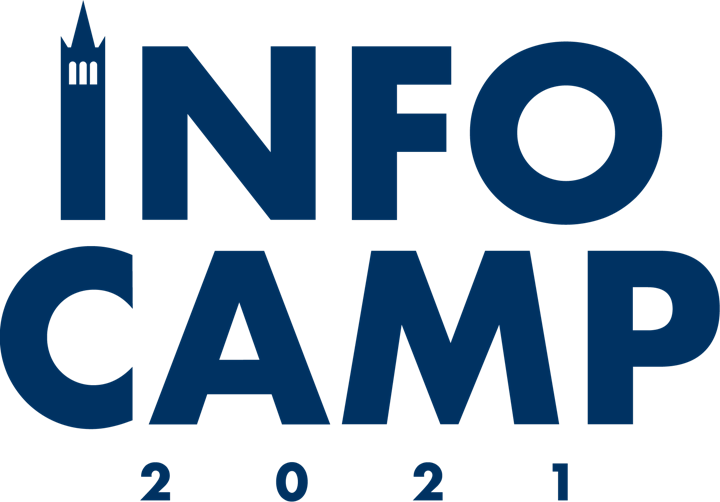 What is InfoCamp
Launched in 2010, InfoCamp has become a premier event within the information community. Held every year by the students at UC Berkeley, School of Information, it draws over 150 professionals and students from different disciplines and interests such as engineering, UX design and research, data science, product management, and tech policy, and challenges participants to re-imagine information technology and bring solutions to real-world problems. This year the 2021 InfoCamp will feature an Idea-thon, and a speaker series. The event format will be hybrid due to the COVID-19 pandemic, and participants can choose to join fully online or in-person in South Hall at UC Berkeley.
Sponsor
Wells Fargo
Academic Partners
UC Berkeley Center for Long-Term Cybersecurity
Berkeley School of Information
Our Data / Our Selves
Are our data ourselves? Are our data from ourselves? or Are our data representations of ourselves? With the development of AI and machine learning technologies, data can be applied and utilized in increasingly more settings and purposes, yet it also brings its share of controversies and crises. This year, we would like to draw attention to the ownership and distribution of data, focusing on conflicts of interest between businesses & individuals in data control and policy.
Ideathon
In this 2-day event, you and your team will tackle real-world challenges related to data issues - specific challenge details will be provided during the event. The winners will walk home with gift cards and the swag bags.
Speaker Series
Besides the Keynote session, we have three exciting talks -- Gaming & Media, DeepFake, and BlockChain. Our wonderful speakers include Anshumani Ruddra, the global app product lead for Google Pay; Henry Ajder, the Head of Policy & Partnerships at Metaphysic; Raymond Lee, CEO and Founder of FakeNetAI; and Dr. Shan Jia, Senior Research Scientist at the Department of Computer Science and Engineering of University at Buffalo. For more information, please check out our website!
Registration
This event is FREE and open to anyone interested in information and technology. You can register with a team (3-4 people per team) or individually. If you do register individually, please note that we will place individual registrants into teams and you will be notified shortly before the event.
Come learn, network, and be inspired!
Schedule
OCT 16 | Day 1
09:30 Kick-Off
09:45 Keynote
10:30 Ideathon: Case Introduction
11:00 Team Brainstorm
12:00 Speaker Session 1
12:45 Ideathon: Work Time
OCT 17 | Day 2
9:30 Speaker Session 2
10:30 Ideathon: Work Time
12:00 Speaker Session 3
13:00 Project Presentation
15:30 Awards Ceremony & Closing