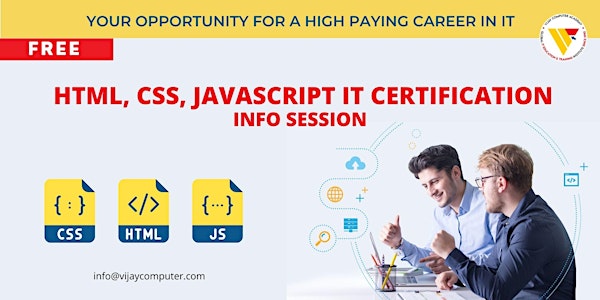 Info Session | HTML,CSS,JAVASCRIPT IT Certification
This Info Session provides you the opportunity to interact with VCA instructors and get a taste of our HTML,CSS,JAVASCRIPT IT Certification.
About this event
Take a FREE info session before you enroll in VCA HTML,CSS,JAVASCRIPT IT Certification.
As a trial session for our HTML, CSS, Javascript IT Certification, you will get a taste of how VCA will equip you with the know-how for building an interactive web product with breadth and depth in an immersive classroom experience.
This is your chance to evaluate Vijay Computer Academy and our specially handpicked panel of instructors. The info session is completely free and no payment is required at any stage.
Embark on a journey where you learn the fundamentals of building websites.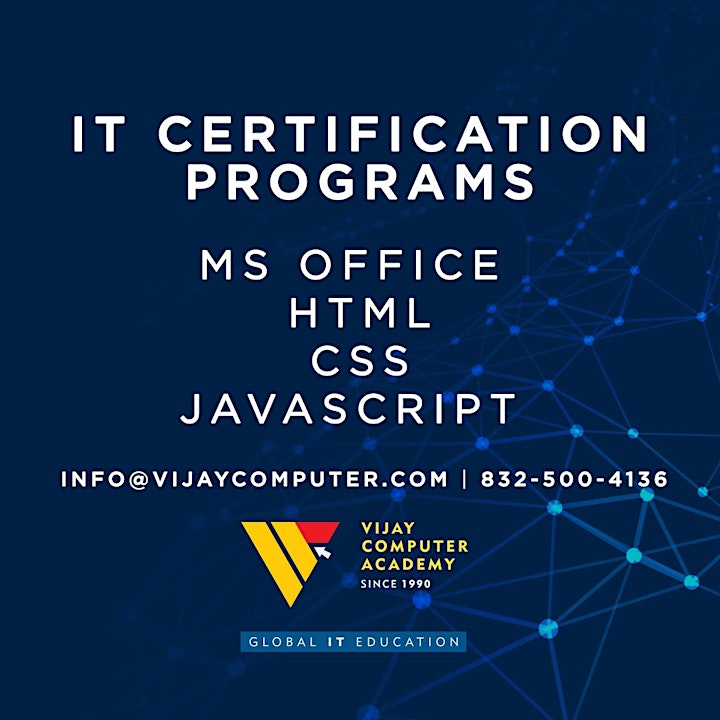 Introduction to HTML CSS & JavaScript is designed to give students the fundamental skills required to become a talented, confident, web developer. The Graduate will be able to create and design professional web sites.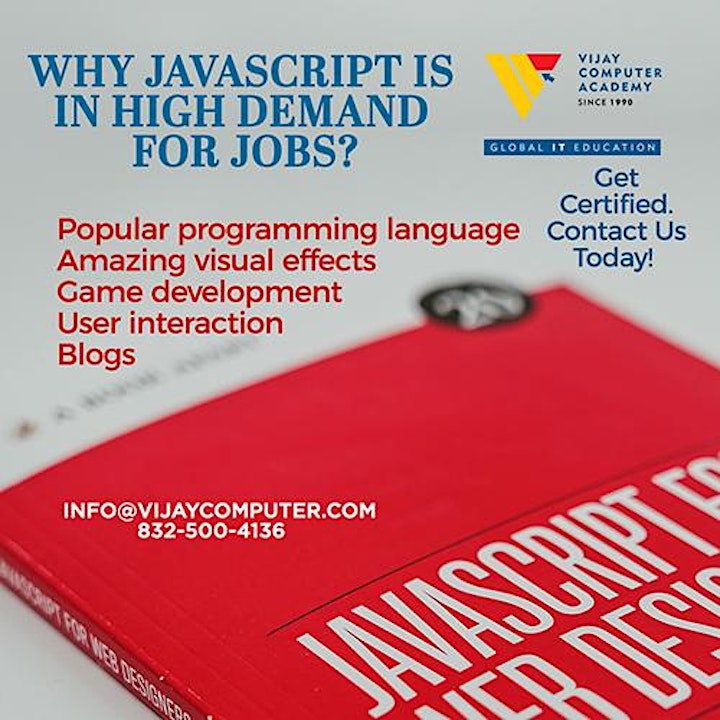 Course Objective
Give students an in-depth understanding of Website Technologies and Scripting Language.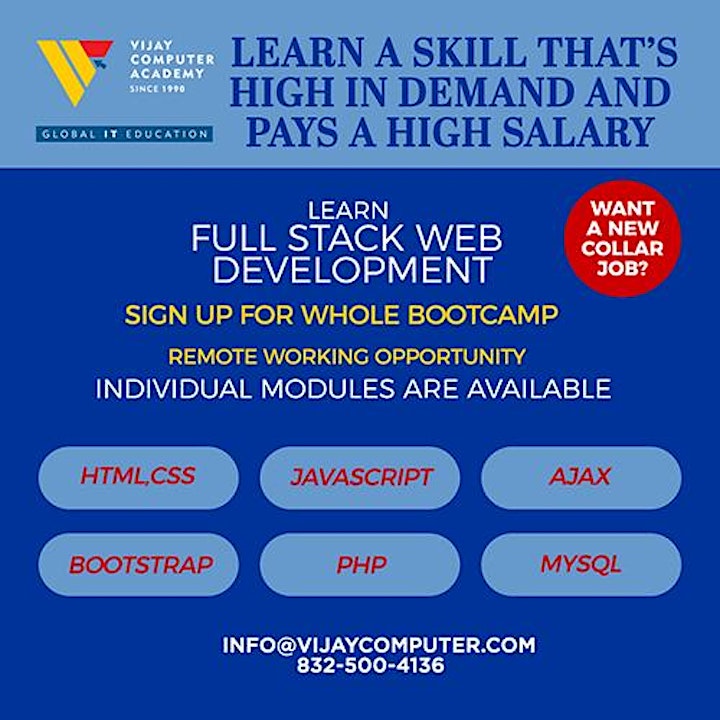 Structured to fit into your life, guaranteed to get you a job!
So, if you're ready to join the exciting world of programming and become a web developer, front end developer, let's jump into it!